Teaching ESL & Knowing Your Audience Young Learners vs. Adults | ITTT TEFL BLOG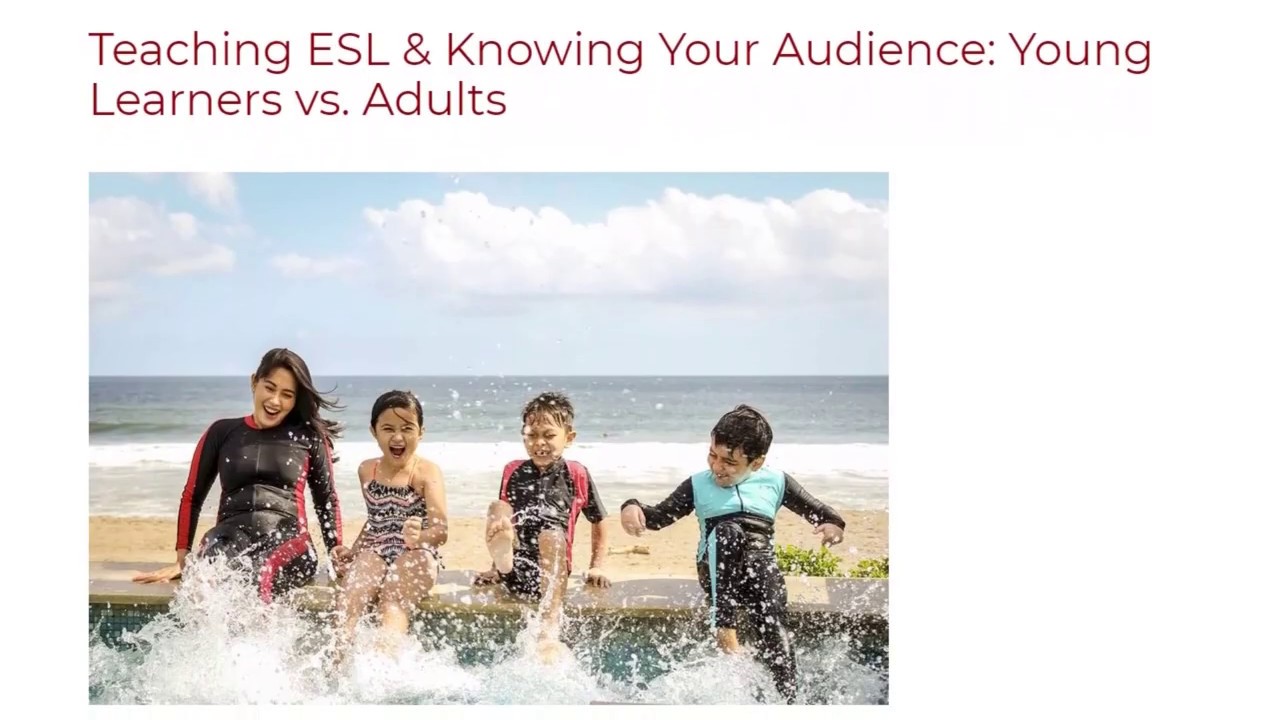 Whether speaking at a public event where thousands have gathered, or talking politics around a table with friends, this simple piece of advice is well-known to anyone who has ever done any public speaking. But, it is also critical advice for the aspiring teacher—whether those teaching English as a second language, or those teaching chemistry in high school. The more well-acquainted a teacher is with his or her classroom, the more successful he or she will be in engaging their minds in the topic at hand.
This post was written by our TEFL certification graduate Emily B.
So, of course, this is a vital component to any teacher who is seeking to help students wanting to learn English. It is important that the teacher asks such questions as:
"What are the students' goals in taking this course?"
"What do these students hope to be able to communicate when this course is through?"
"Who has encouraged the student to take this course?"
But, a large part of how these questions are answered is determined on the age of the class. Herein lies a distinguishing characteristic between teaching young learners vs. adults. Just as it is important to know your audience in any type of public speaking, it is crucial that English teachers know the age range of their students as this drastically influences the topics that will be covered, how the information is presented, and how to keep the class engaged.
Read more here: https://www.teflcourse.net/blog/teaching-esl-knowing-your-audience-young-learners-vs-adults-ittt-tefl-blog/?cu=YTDESCRIPTION
Are you ready to live and teach abroad? Click here and get started today: https://www.teflcourse.net/?cu=YTDESCRIPTION
Check our wide range of online TEFL & TESOL courses: https://www.teflonline.net/?cu=YTDESCRIPTION