Teaching Monolingual vs. Multilingual Groups: What You Need To Know | ITTT TEFL BLOG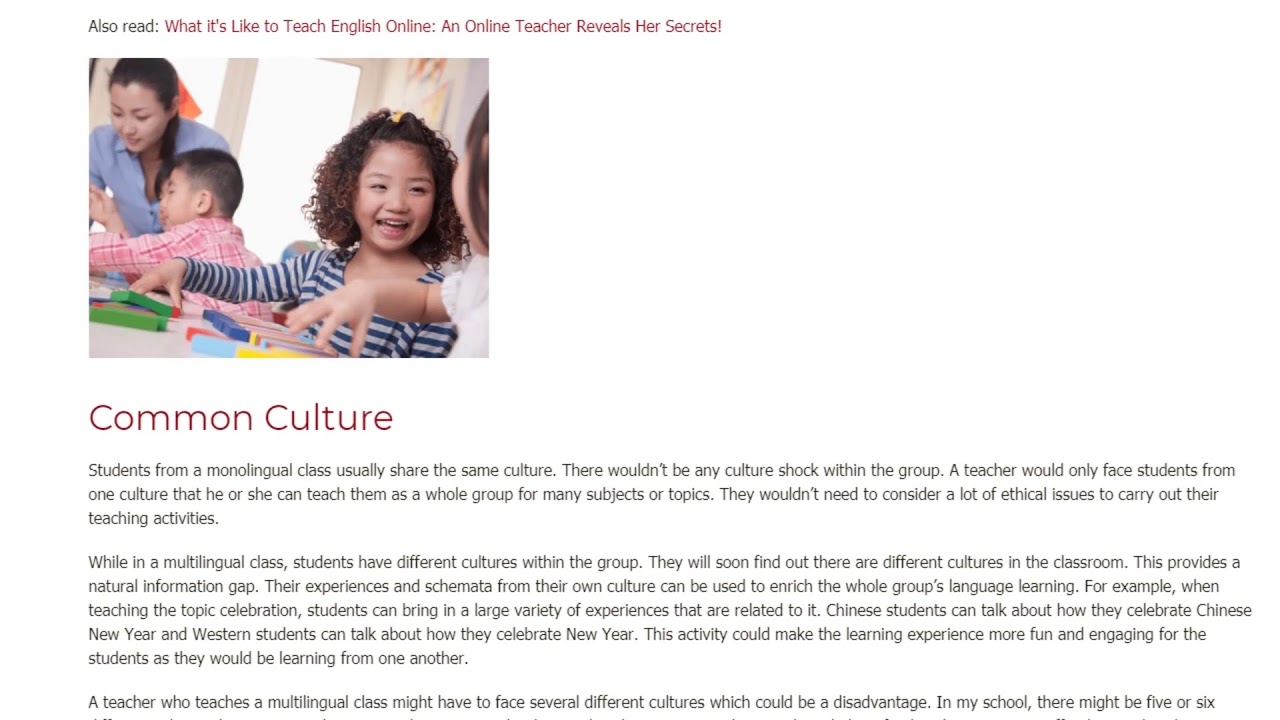 A multilingual class is a class where the learners speak a variety of first languages. A monolingual class is a class where all the learners speak the same first language. I have been working in international school setting for over 13 years. The classes are multilingual classes where students come from different cultures and English is the common language for them to communicate with their teachers and classmates.
By contrast, English classes in local schools and universities in China are considered to be monolingual classes since the students use their first language, Chinese, to communicate. The teacher has to remind them to not use their mother tongue constantly during class time. Whether monolingual and multilingual, they both have their advantages and disadvantages. Here I will use my working and study experiences to describe the pros and cons of both monolingual and multilingual classes.
Read more here: https://www.teflcourse.net/blog/teaching-monolingual-vs-multilingual-groups-what-you-need-to-know-ittt-tefl-blog/?cu=YTDESCRIPTION
Are you ready to live and teach abroad? Click here and get started today: https://www.teflcourse.net/?cu=YTDESCRIPTION
Check our wide range of online TEFL & TESOL courses: https://www.teflonline.net/?cu=YTDESCRIPTION