Teaching Vocabulary: Is it Essential for English Learning | ITTT TEFL BLOG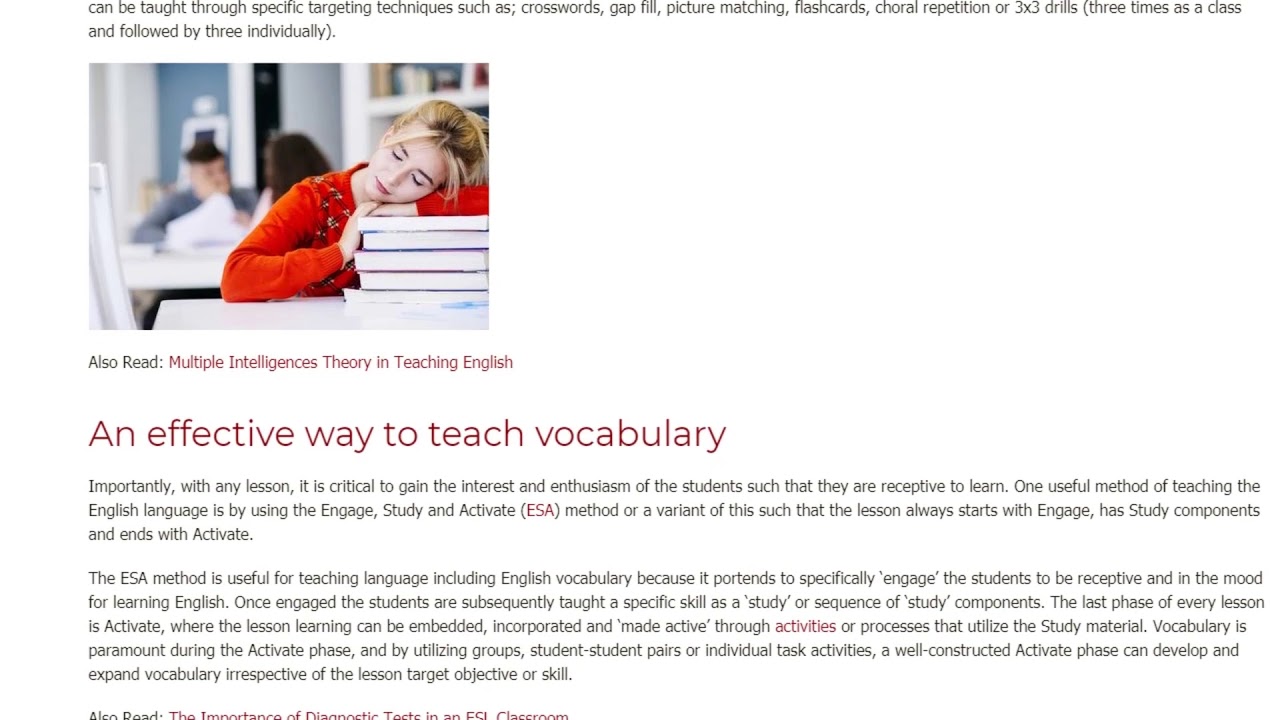 Just as quarks are the building blocks of atoms and the periodic table of elements, letters are the building blocks of words. And just as the 118 elements are the foundation of our physical life, the 26 letters of the English alphabet are the foundation of the 470 000 words English language (Wikipedia, 2019), so that each word with all its variation and diversity is part of a living and evolving cosmos of vocabulary.
Today the English language is one of the most diversified and colorful languages alive and numerous words evolve to enrich this lexicon each year. It is this diversity that allows free and fluent thought in English that is the epitome of native English speakers and it is for this reason the vocabulary forms the basis for English learning.
Read more here: https://www.teflcourse.net/blog/teaching-vocabulary-is-it-essential-for-english-learning/?cu=YTDESCRIPTION
Are you ready to live and teach abroad? Click here and get started today: https://www.teflcourse.net/?cu=YTDESCRIPTION
Check our wide range of online TEFL & TESOL courses: https://www.teflonline.net/?cu=YTDESCRIPTION