TEFL / TESOL School Accommodation in Cebu, Philippines | Teach & Live abroad!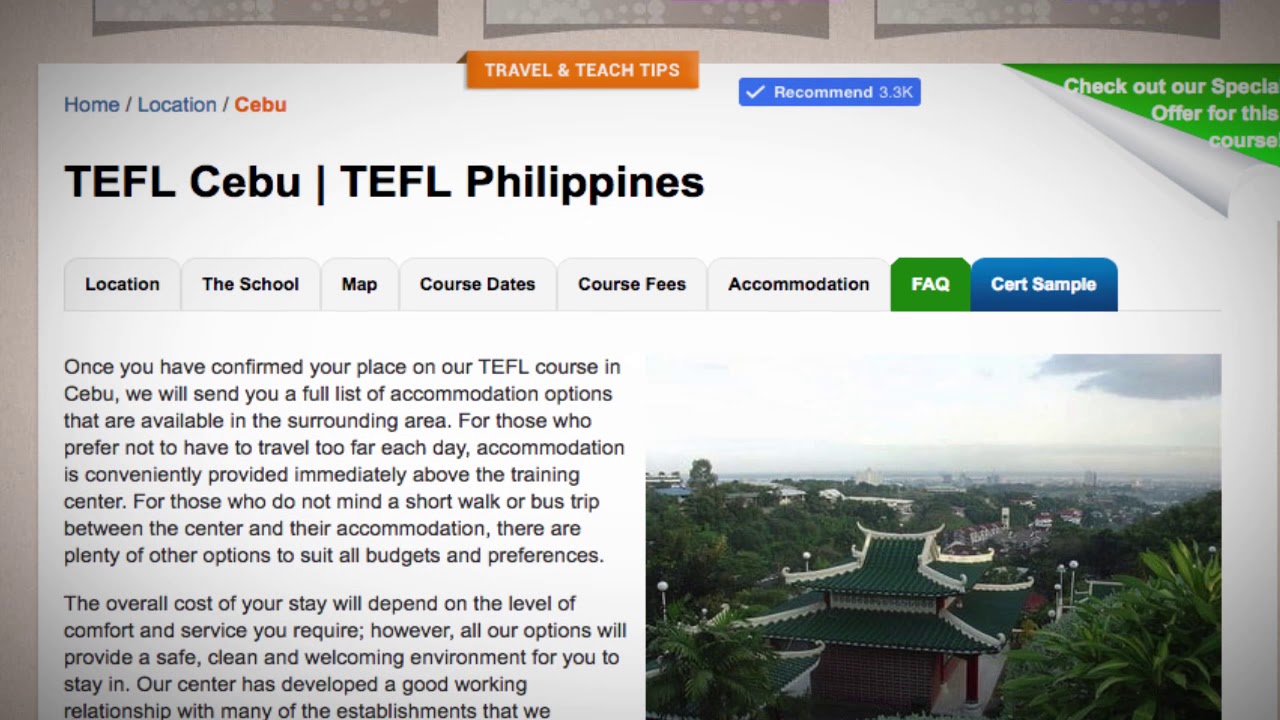 Once you have confirmed your place on our TEFL course in Cebu, we will send you a full list of accommodation options that are available in the surrounding area. For those who prefer not to have to travel too far each day, accommodation is conveniently provided immediately above the training center. For those who do not mind a short walk or bus trip between the center and their accommodation, there are plenty of other options to suit all budgets and preferences.
The overall cost of your stay will depend on the level of comfort and service you require; however, all our options will provide a safe, clean and welcoming environment for you to stay in. Our center has developed a good working relationship with many of the establishments that we recommend, with several providing our trainees with special discount rates. Prices start from around US$ 235 for the duration of the course.
Find out more about taking a TEFL course in Cebu here: https://www.teflcourse.net/tefl-courses-locations/philippines/cebu/?cu=YTDESCRIPTION
Are you ready to live and teach abroad? Click here and get started today: https://www.teflcourse.net/?cu=YTDESCRIPTION