TEFL / TESOL School Accommodation in Koh Kong City, Cambodia | Teach & Live abroad!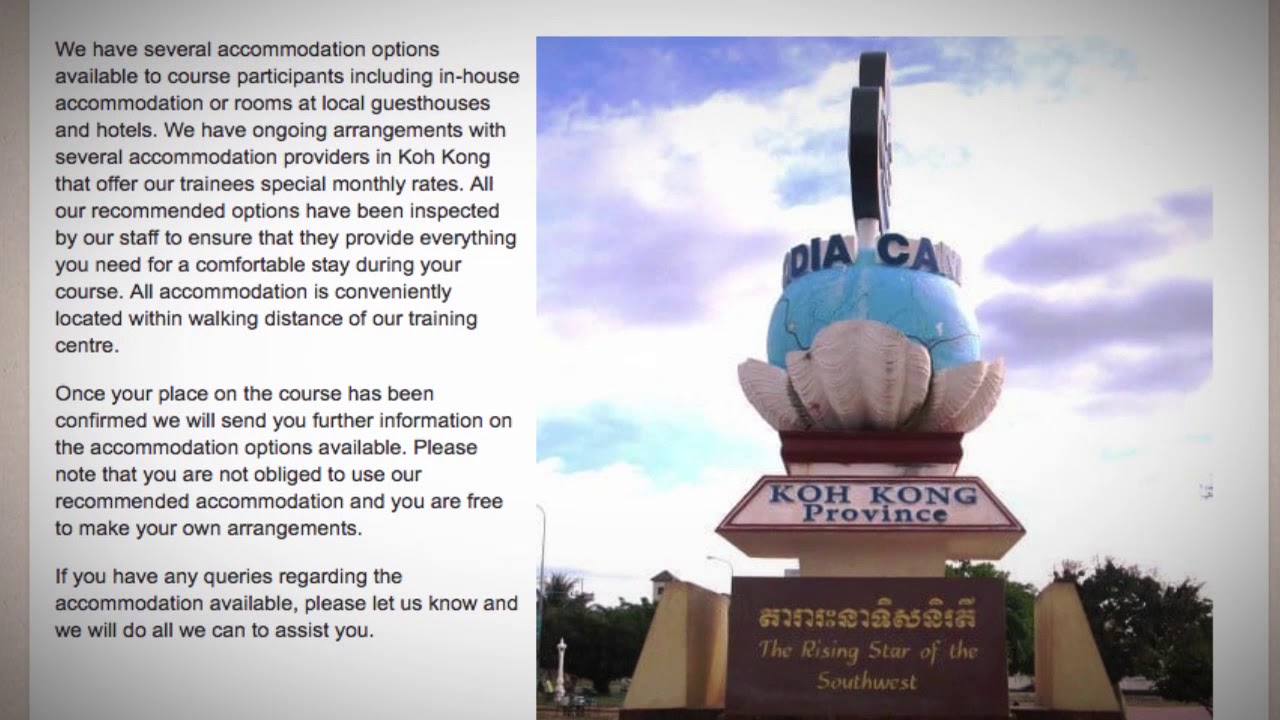 We have several accommodation options available to course participants including in-house accommodation or rooms at local guesthouses and hotels. We have ongoing arrangements with several accommodation providers in Koh Kong that offer our trainees special monthly rates. All our recommended options have been inspected by our staff to ensure that they provide everything you need for a comfortable stay during your course. All accommodation is conveniently located within walking distance of our training centre.
Once your place on the course has been confirmed we will send you further information on the accommodation options available. Please note that you are not obliged to use our recommended accommodation and you are free to make your own arrangements.
If you have any queries regarding the accommodation available, please let us know and we will do all we can to assist you.
Find out more about taking a TEFL course in Koh Kong City here: https://www.teflcourse.net/tefl-courses-locations/cambodia/koh-kong-city/?cu=YTDESCRIPTION
Are you ready to live and teach abroad? Click here and get started today: https://www.teflcourse.net/?cu=YTDESCRIPTION