TEFL / TESOL School Accommodation in La Antigua, Guatemala | Teach & Live abroad!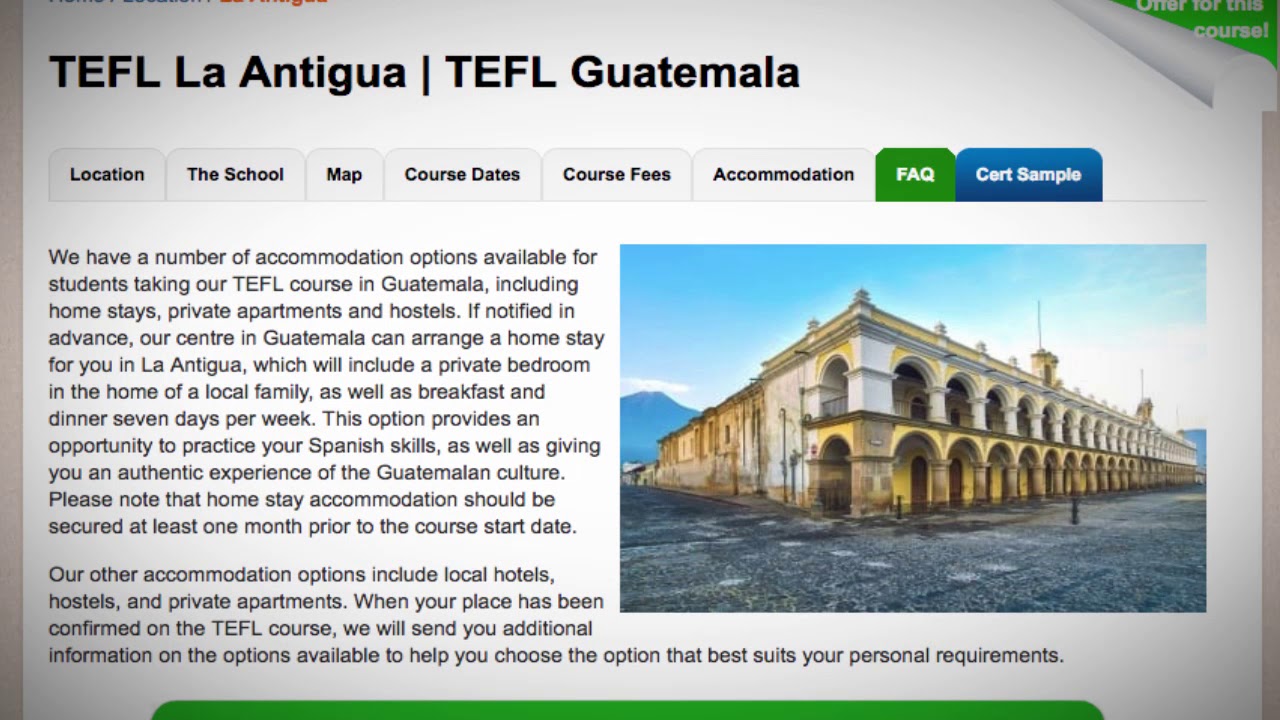 We have a number of accommodation options available for students taking our TEFL course in Guatemala, including home stays, private apartments and hostels. If notified in advance, our centre in Guatemala can arrange a home stay for you in La Antigua, which will include a private bedroom in the home of a local family, as well as breakfast and dinner seven days per week. This option provides an opportunity to practice your Spanish skills, as well as giving you an authentic experience of the Guatemalan culture. Please note that home stay accommodation should be secured at least one month prior to the course start date.
Our other accommodation options include local hotels, hostels, and private apartments. When your place has been confirmed on the TEFL course, we will send you additional information on the options available to help you choose the option that best suits your personal requirements.
Find out more about taking a TEFL course in La Antigua here: https://www.teflcourse.net/tefl-courses-locations/guatemala/la-antigua/?cu=YTDESCRIPTION
Are you ready to live and teach abroad? Click here and get started today: https://www.teflcourse.net/?cu=YTDESCRIPTION