TEFL / TESOL School Accommodation in Los Angeles, USA | Teach & Live abroad!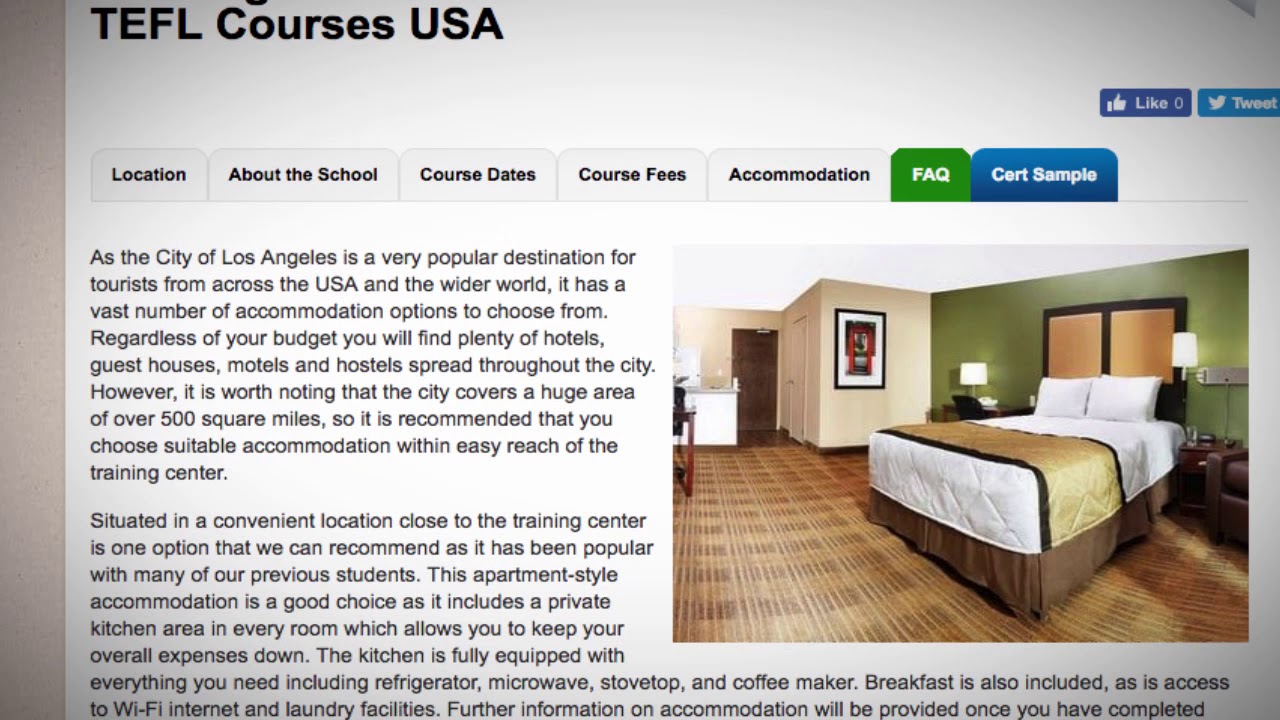 As the City of Los Angeles is a very popular destination for tourists from across the USA and the wider world, it has a vast number of accommodation options to choose from. Regardless of your budget you will find plenty of hotels, guest houses, motels and hostels spread throughout the city. However, it is worth noting that the city covers a huge area of over 500 square miles, so it is recommended that you choose suitable accommodation within easy reach of the training center.
Situated in a convenient location close to the training center is one option that we can recommend as it has been popular with many of our previous students. This apartment-style accommodation is a good choice as it includes a private kitchen area in every room which allows you to keep your overall expenses down. The kitchen is fully equipped with everything you need including refrigerator, microwave, stovetop, and coffee maker. Breakfast is also included, as is access to Wi-Fi internet and laundry facilities. Further information on accommodation will be provided once you have completed your course booking.
Find out more about taking a TEFL course in Los Angeles here: https://www.teflcourse.net/tefl-courses-combined/usa/los-angeles-california/?cu=YTDESCRIPTION
Are you ready to live and teach abroad? Click here and get started today: https://www.teflcourse.net/?cu=YTDESCRIPTION