TEFL / TESOL School Accommodation in San Francisco, USA | Teach & Live abroad!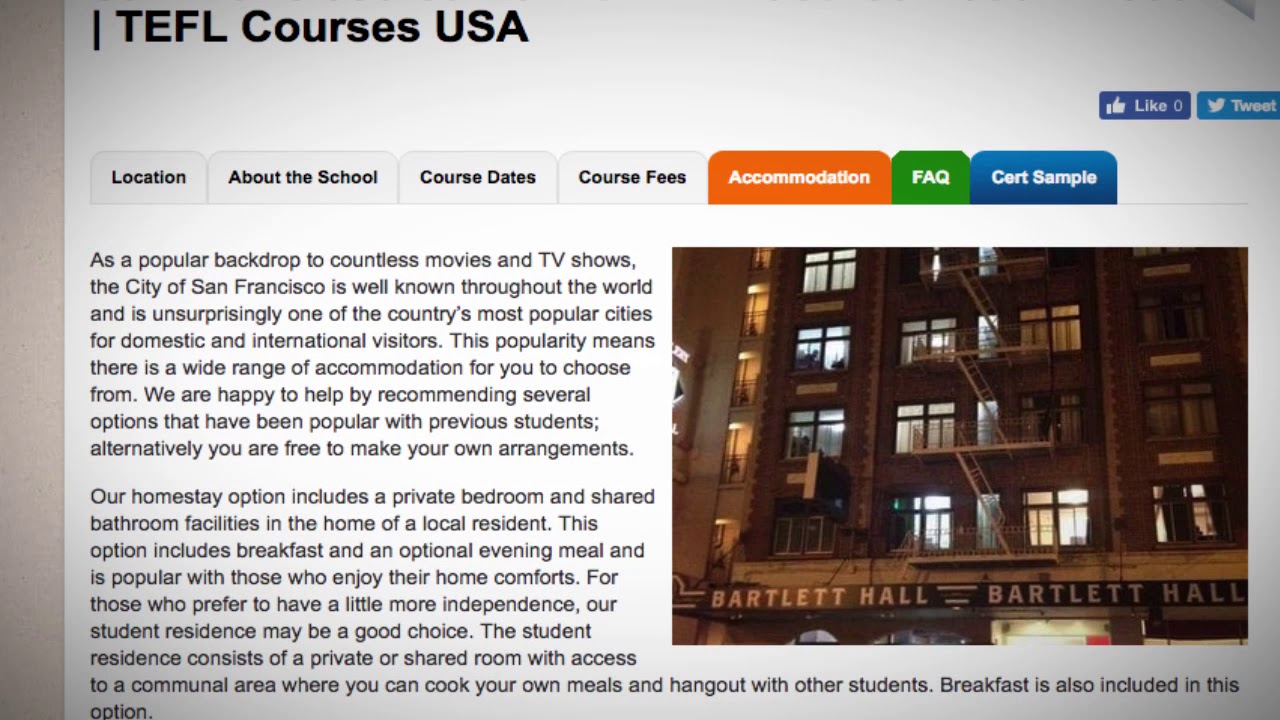 As a popular backdrop to countless movies and TV shows, the City of San Francisco is well known throughout the world and is unsurprisingly one of the country's most popular cities for domestic and international visitors. This popularity means there is a wide range of accommodation for you to choose from. We are happy to help by recommending several options that have been popular with previous students; alternatively you are free to make your own arrangements.
Our homestay option includes a private bedroom and shared bathroom facilities in the home of a local resident. This option includes breakfast and an optional evening meal and is popular with those who enjoy their home comforts. For those who prefer to have a little more independence, our student residence may be a good choice. The student residence consists of a private or shared room with access to a communal area where you can cook your own meals and hangout with other students. Breakfast is also included in this option.
Our third option is a range of hotels located within easy reach of the training center. We can recommend some reasonably priced options that include facilities such as free Wi-Fi, cable TV and laundry services, as well as the use of a communal kitchen and lounge area. If you have a bigger budget and are looking for a greater level of comfort, we can also recommend several higher-end hotels in the local neighborhood. Full details of all our recommended accommodation will be provided once you have completed the course registration process.
Find out more about taking a TEFL course in San Francisco here: https://www.teflcourse.net/tefl-courses-combined/usa/san-francisco-california/?cu=YTDESCRIPTION
Are you ready to live and teach abroad? Click here and get started today: https://www.teflcourse.net/?cu=YTDESCRIPTION