TEFL / TESOL School Accommodation in Siem Reap, Cambodia | Teach & Live abroad!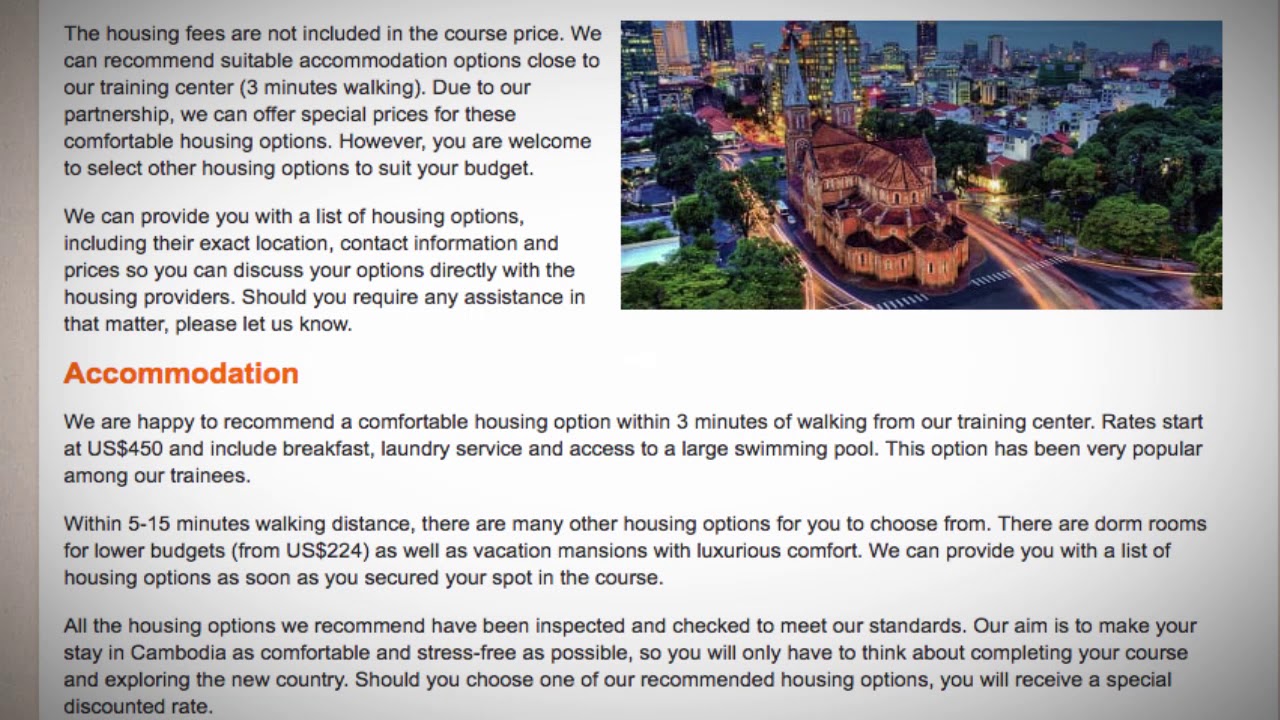 The housing fees are not included in the course price. We can recommend suitable accommodation options close to our training center (3 minutes walking). Due to our partnership, we can offer special prices for these comfortable housing options. However, you are welcome to select other housing options to suit your budget.
We can provide you with a list of housing options, including their exact location, contact information and prices so you can discuss your options directly with the housing providers. Should you require any assistance in that matter, please let us know.
Accommodation
We are happy to recommend a comfortable housing option within 3 minutes of walking from our training center. Rates start at US$450 and include breakfast, laundry service and access to a large swimming pool. This option has been very popular among our trainees.
Within 5-15 minutes walking distance, there are many other housing options for you to choose from. There are dorm rooms for lower budgets (from US$224) as well as vacation mansions with luxurious comfort. We can provide you with a list of housing options as soon as you secured your spot in the course.
All the housing options we recommend have been inspected and checked to meet our standards. Our aim is to make your stay in Cambodia as comfortable and stress-free as possible, so you will only have to think about completing your course and exploring the new country. Should you choose one of our recommended housing options, you will receive a special discounted rate.
You can also stay at one of our partner accommodations in Siem Reap for a daily rate after you arrive and explore all the housing options personally on-site before making a decision. We are happy to assist you if you have any questions regarding accommodation.
Find out more about taking a TEFL course in Siem Reap here: https://www.teflcourse.net/tefl-courses-locations/cambodia/siem-reap/?cu=YTDESCRIPTION
Are you ready to live and teach abroad? Click here and get started today: https://www.teflcourse.net/?cu=YTDESCRIPTION