TEFL / TESOL School Accommodation in Surabaya, Indonesia | Teach & Live abroad!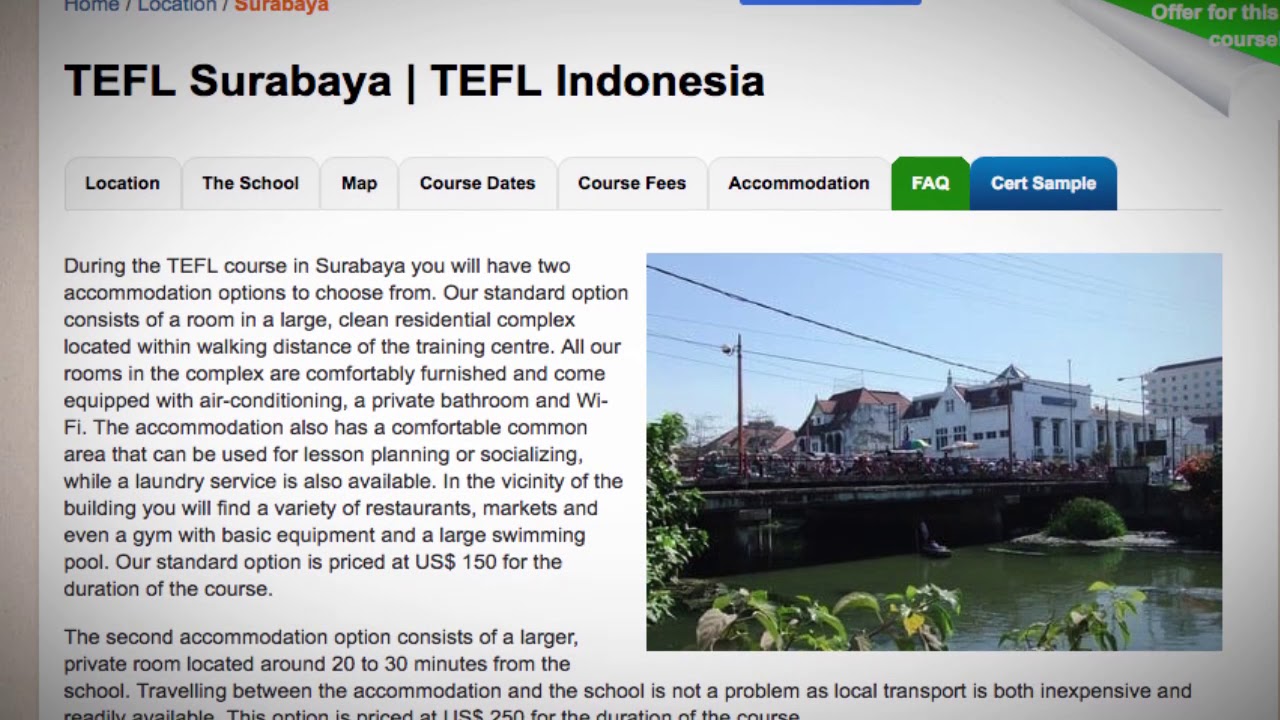 During the TEFL course in Surabaya you will have two accommodation options to choose from. Our standard option consists of a room in a large, clean residential complex located within walking distance of the training centre. All our rooms in the complex are comfortably furnished and come equipped with air-conditioning, a private bathroom and Wi-Fi. The accommodation also has a comfortable common area that can be used for lesson planning or socializing, while a laundry service is also available. In the vicinity of the building you will find a variety of restaurants, markets and even a gym with basic equipment and a large swimming pool. Our standard option is priced at US$ 150 for the duration of the course.
The second accommodation option consists of a larger, private room located around 20 to 30 minutes from the school. Travelling between the accommodation and the school is not a problem as local transport is both inexpensive and readily available. This option is priced at US$ 250 for the duration of the course.
During your stay we will provide you with all your bedding, however, we do ask that you provide your own towels. You are welcome to invite family or friends to stay with you during the course for a small additional charge; we simply request that you provide us with as much notice as possible so we can make the necessary arrangements.
At ITTT we do all we can to ensure you have an enjoyable and comfortable stay during your TEFL course in Indonesia. To this end, we are happy to help with any special requests or accommodation requirements that you may have.
Find out more about taking a TEFL course in Surabaya here: https://www.teflcourse.net/tefl-courses-locations/indonesia/surabaya/?cu=YTDESCRIPTION
Are you ready to live and teach abroad? Click here and get started today: https://www.teflcourse.net/?cu=YTDESCRIPTION