TESOL Jobs in the Czech Republic | International TEFL and TESOL Training (ITTT)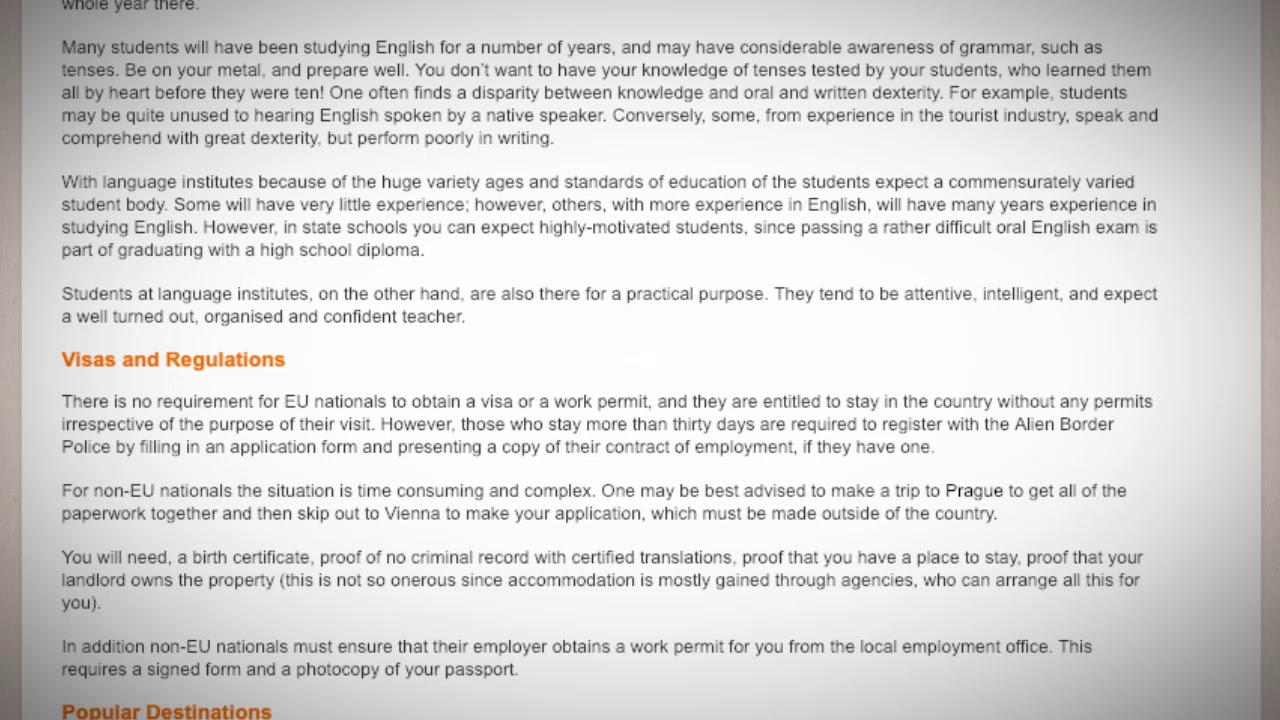 Times, and names, may change but this country remains all things to all people. If the hustle and bustle of beautiful and sophisticated Prague, wears you out a little, then not far away there are the mountains with their hot spas where you can relax a little. Peace and quite is also to be had in the little villages and hamlets.
The population of ten millions has plenty of space in the landmass of thirty-thousand square miles. Of population twenty three percent profess the Roman Catholic faith, two percent Protestantism, with the rest unspecified.
Since 1989 the transition to a market economy in what was the old Soviet Bloc has led to huge demand for English language skills. Everything from tourism to commerce, to membership of the EU depends heavily on English, and natives who want to make the most of this free market recognise that English Language skills are a must. Prague is now a magnet for foreigners, as are other parts of the country. Hence there is high motivation to communicate in English.
Are you ready to live and teach abroad? Click here and get started today: https://www.teflcourse.net/?cu=YTDESCRIPTION
Check our wide range of online TEFL & TESOL courses: https://www.teflonline.net/?cu=YTDESCRIPTION