The 3-Step Way to Deal with Behavior Issues in the Classroom | ITTT TEFL BLOG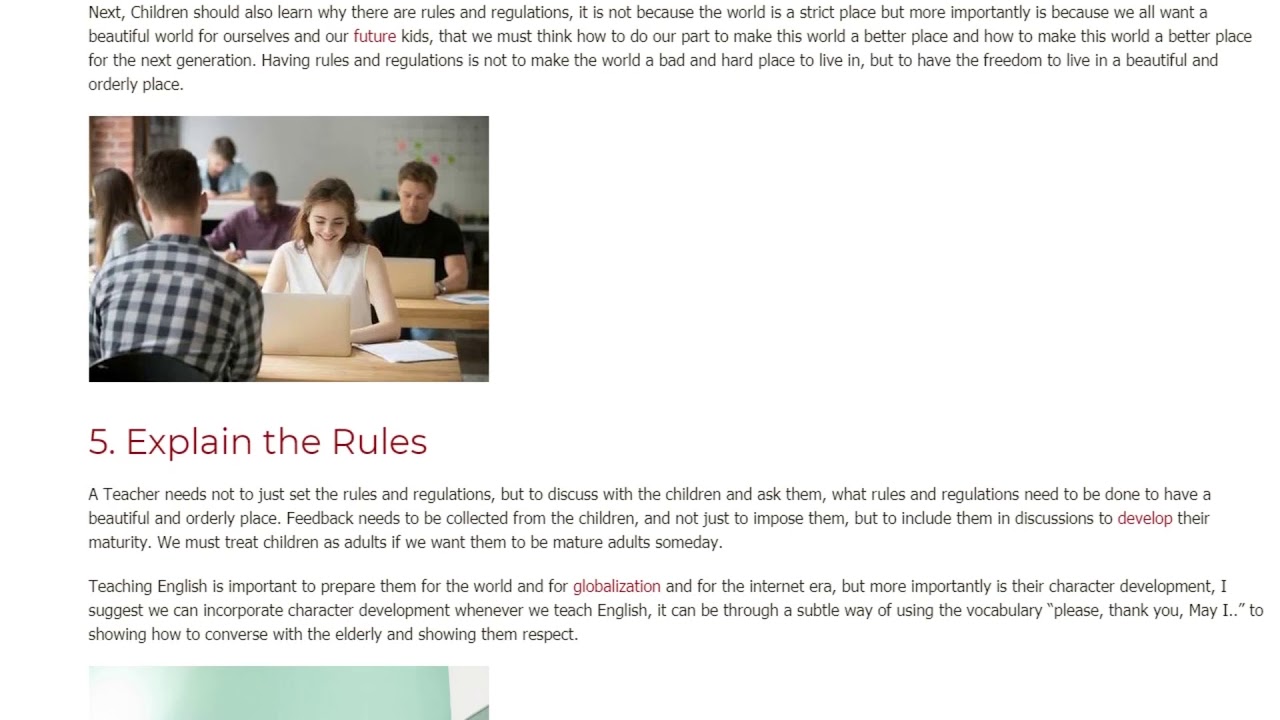 Children going wild, shouting "O McDonald had a farm, eya eya oh, and a quack-quack here… and a…", chairs moving up and down the classroom, lights on and off, if you were in this situation, what would you do?
I have seen Teachers crying and running out of the classroom, only to come back to find no one is in the classroom, where have they gone?
Classroom Management is a vital skill that every teacher should have; a teacher without Classroom Management should not even teach. So where do we start?
Read more here: https://www.teflcourse.net/blog/a-3-steps-way-to-deal-with-behavior-issues-in-the-classroom/?cu=YTDESCRIPTION
Are you ready to live and teach abroad? Click here and get started today: https://www.teflcourse.net/?cu=YTDESCRIPTION
Check our wide range of online TEFL & TESOL courses: https://www.teflonline.net/?cu=YTDESCRIPTION