The 4 Most Common Problems Students Face When Learning English | ITTT TEFL BLOG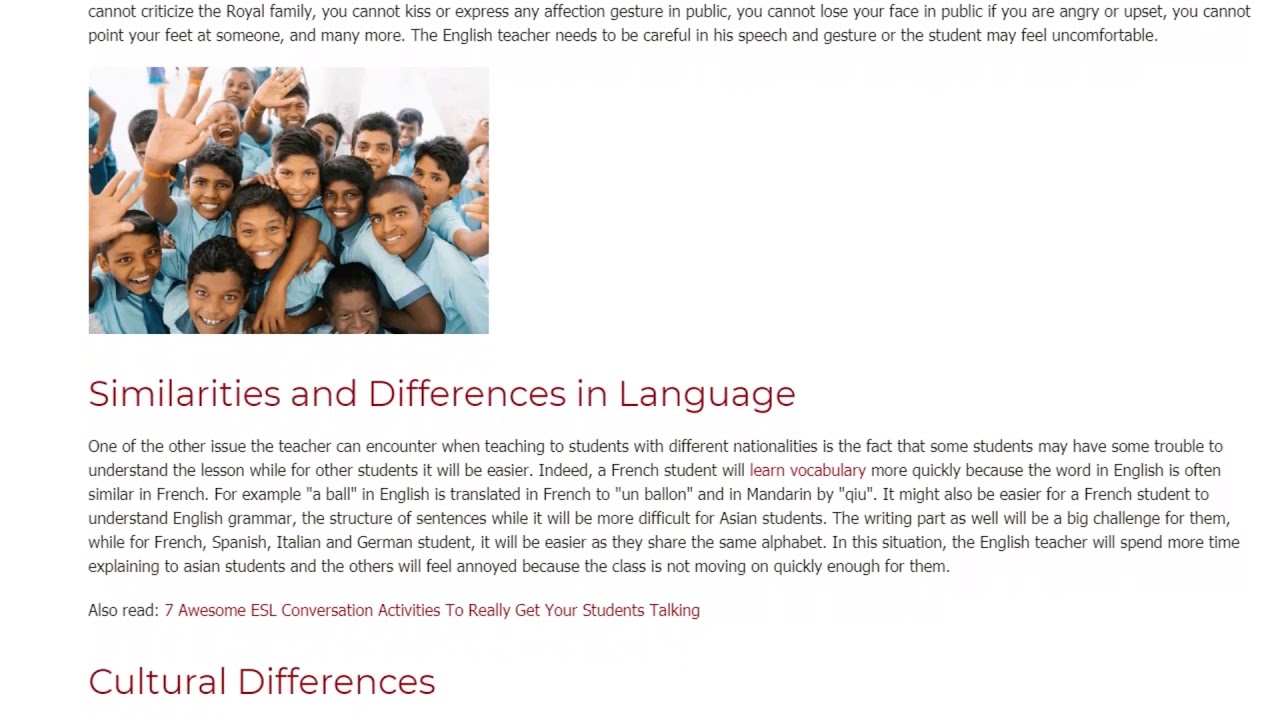 Prior to starting a class, an English teacher needs to take into consideration many parameters. How many students will I have to teach? How old are they? What are their levels? What knowledge did they already acquire in terms of vocabulary and grammar? What are their nationalities?
In this blog post, we are going to focus on the problems that an English teacher can encounter when teaching to students of different nationalities and cultures.
Read more here: https://www.teflcourse.net/blog/the-4-most-common-problems-students-face-when-learning-english-ittt-tefl-blog/?cu=YTDESCRIPTION
Are you ready to live and teach abroad? Click here and get started today: https://www.teflcourse.net/?cu=YTDESCRIPTION
Check our wide range of online TEFL & TESOL courses: https://www.teflonline.net/?cu=YTDESCRIPTION