The 4 Most Important Reasons Why Is English So Challenging for Chinese Learners | ITTT TEFL BLOG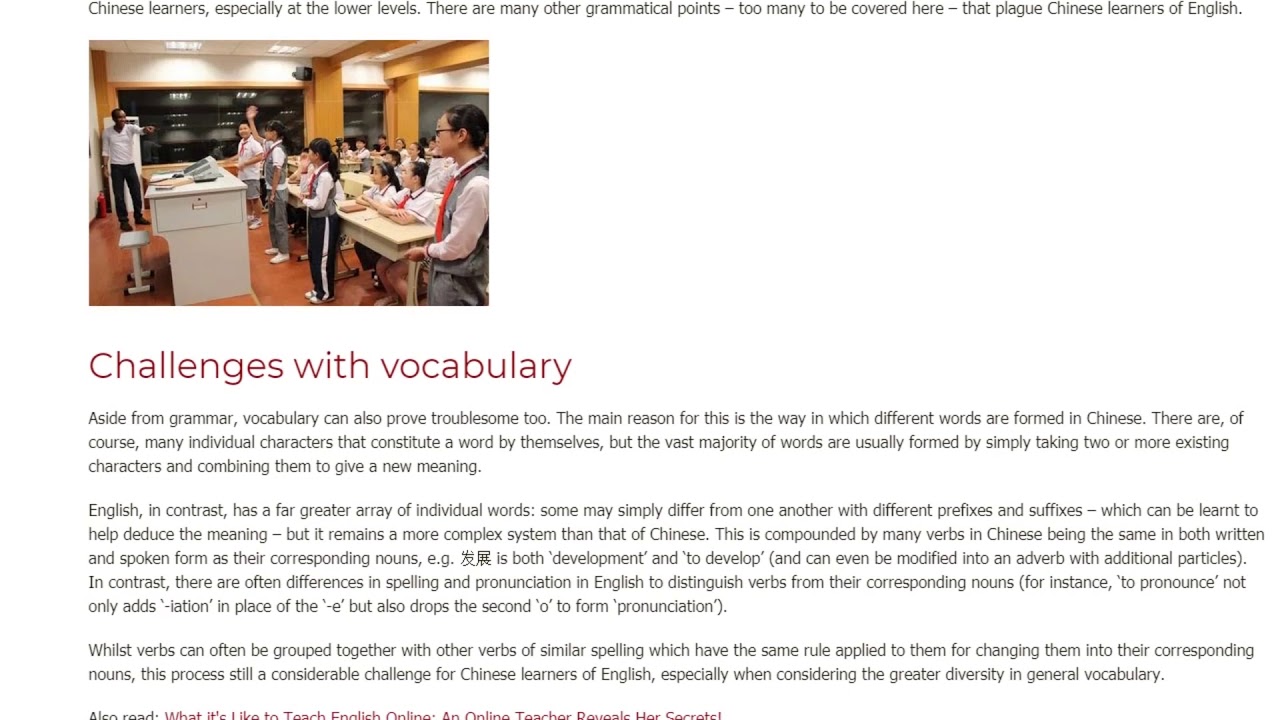 In this blog post, I plan to examine why English may be such a challenging language for Chinese speakers to master, namely in comparison to their European peers. For the purpose of this examination, I will focus on four main aspects, from quite glaring differences to other aspects that some may not initially consider: written language, grammar, vocabulary, and language exposure.
These points are drawn from my own experience of living and teaching English in China, from learning Chinese myself and from conversations with my students. I will be focusing on those who have not had experience in learning other languages before English, as I feel this constitutes the largest proportion of Chinese learners. This by no means covers all of the possible difficulties and disparities, but should cover some of the main ones; in the conclusion, I will point out other areas which could also be covered to understand why most Chinese learners may find English particularly difficult.
Read more here: https://www.teflcourse.net/blog/the-4-most-important-reasons-why-is-english-so-challenging-for-chinese-learners-ittt-tefl-blog/?cu=YTDESCRIPTION
Are you ready to live and teach abroad? Click here and get started today: https://www.teflcourse.net/?cu=YTDESCRIPTION
Check our wide range of online TEFL & TESOL courses: https://www.teflonline.net/?cu=YTDESCRIPTION