The 5 Best Places to Learn French When Teaching English Abroad | ITTT TEFL BLOG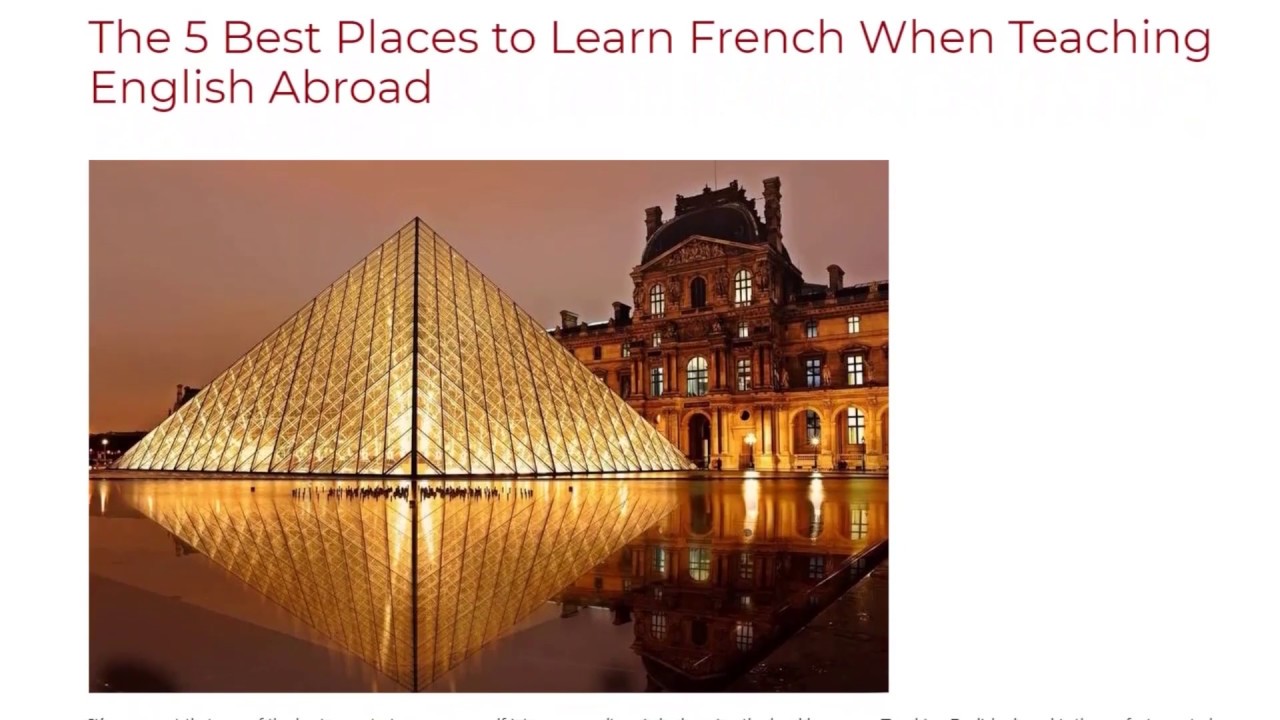 It's no secret that one of the best ways to immerse oneself into a new culture is by learning the local language. Teaching English abroad is the perfect way to learn a new language, which will also come in handy when looking for a job back home if you decide to return.
French is widely spoken in parts all across the world and is ranked the sixth most spoken language worldwide after Mandarin Chinese, English, Hindi, Spanish and Arabic. Currently, there are more than 220 million French speakers globally and French is an official or de facto language in 29 countries on four continents.
If you are interested in learning French, check out the following 5 best places to learn French when teaching English abroad.
Read more here: https://www.teflcourse.net/blog/the-5-best-places-to-learn-french-when-teaching-english-abroad-ittt-tefl-blog/?cu=YTDESCRIPTION
Are you ready to live and teach abroad? Click here and get started today: https://www.teflcourse.net/?cu=YTDESCRIPTION
Check our wide range of online TEFL & TESOL courses: https://www.teflonline.net/?cu=YTDESCRIPTION