The 7 Biggest Myths About Teaching Abroad Alone as a Woman | ITTT TEFL BLOG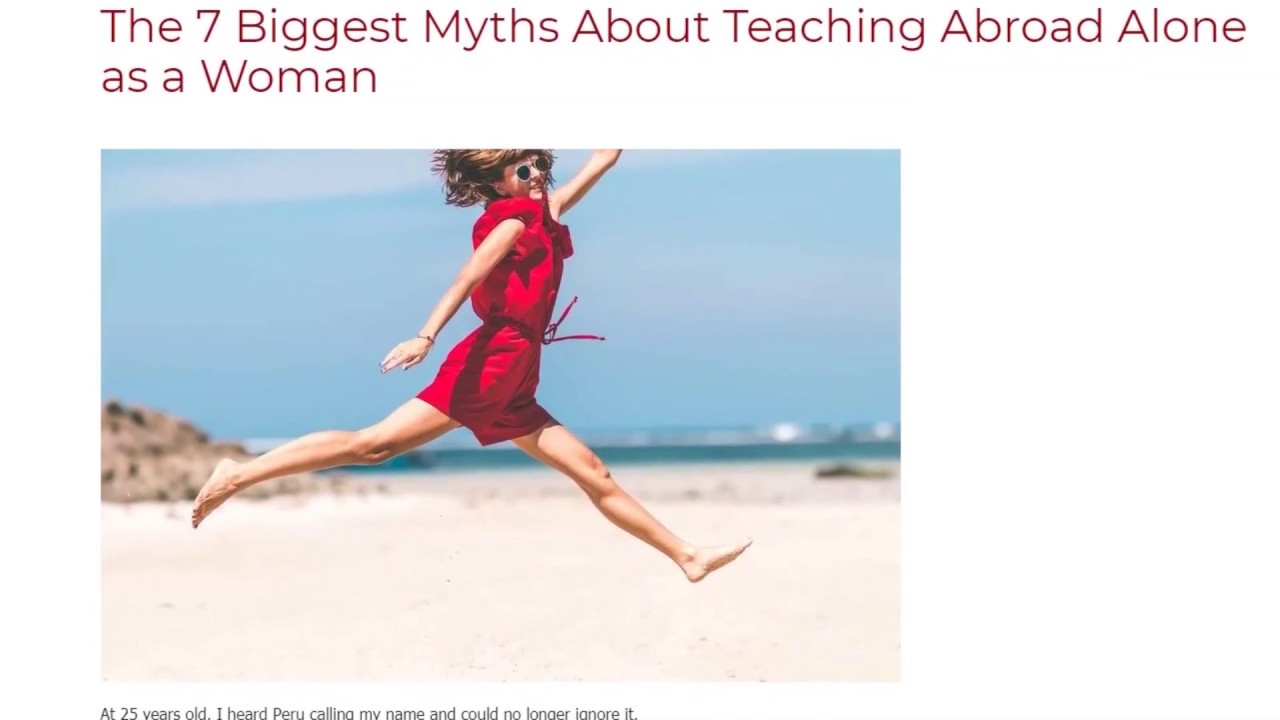 At 25 years old, I heard Peru calling my name and could no longer ignore it.
I dreamed of moving abroad alone again after teaching English in France — and it was finally happening, with TEFL certification in hand.
Unfortunately, many friends, family members, and acquaintances had a different reaction. I saw wide eyes and heard words of concern.
Instead of sharing in my excitement, I spent most of my time fending off people's fear-mongering questions or convincing them that my plan was actually a good idea.
Spoiler alert: it was a fantastic idea.
Read more here: https://www.teflcourse.net/blog/the-7-biggest-myths-about-teaching-abroad-alone-as-a-woman/?cu=YTDESCRIPTION
Are you ready to live and teach abroad? Click here and get started today: https://www.teflcourse.net/?cu=YTDESCRIPTION
Check our wide range of online TEFL & TESOL courses: https://www.teflonline.net/?cu=YTDESCRIPTION