The Benefits of Having Good Rapport with Students | ITTT | TEFL Blog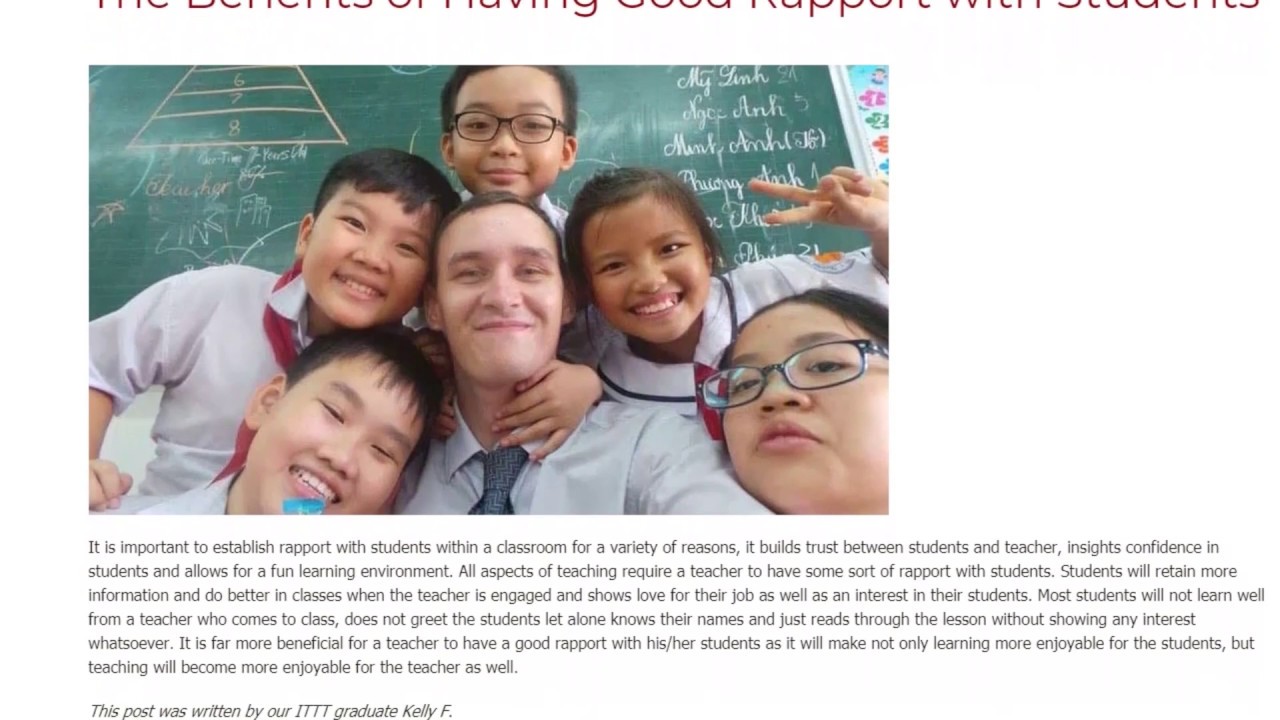 It is important to establish rapport with students within a classroom for a variety of reasons, it builds trust between students and teacher, insights confidence in students and allows for a fun learning environment. All aspects of teaching require a teacher to have some sort of rapport with students.
Students will retain more information and do better in classes when the teacher is engaged and shows love for their job as well as an interest in their students. Most students will not learn well from a teacher who comes to class, does not greet the students let alone knows their names and just reads through the lesson without showing any interest whatsoever. It is far more beneficial for a teacher to have a good rapport with his/her students as it will make not only learning more enjoyable for the students, but teaching will become more enjoyable for the teacher as well.
Read the full article: https://www.teflcourse.net/blog/the-benefits-of-having-good-rapport-with-students-ittt-tefl-blog/?cu=YTDESCRIPTION
Are you ready to live and teach abroad? Click here and get started today: https://www.teflcourse.net/?cu=YTDESCRIPTION