The best thing I've learned from my TEFL/TESOL course | ITTT TEFL BLOG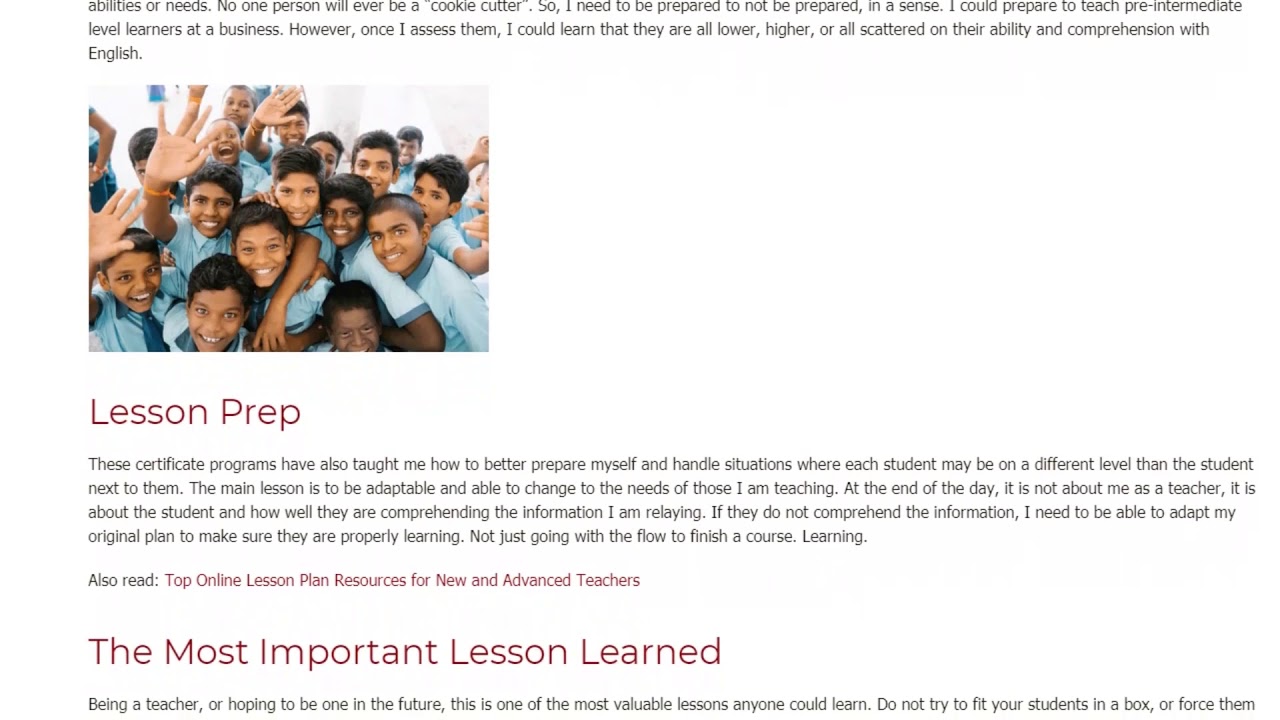 Before making my way through these certificate programs, I have had very minimal teaching experience, especially regarding teaching language. I have taken language classes, and I am a coach for Speech and Debate at a high school. I previously thought I would be able to handle teaching English as a foreign language without very much training or though. How much could really be beyond what I was seeing as a student and coach? I could definitely handle it. Well, I soon learned I was extremely wrong. I thought to take these courses on a whim because it would not hurt to have the training, even if I knew what was being taught. I quickly learned that there was a whole lot out there that I have yet to learn and I don't think I will ever be done learning.
Throughout the main 220-hour TEFL certificate course and the CTBE course, the most important thing I have learned is that every single person is different. Of course, I personally promote difference and equality for those who are different. However, I have never sat down and thought about this on a teaching level. I have only promoted difference and handled it on a personal level. Much different from that of teaching.
Read more here: https://www.teflcourse.net/blog/the-best-thing-ive-learned-from-my-tefltesol-course-by-samantha-m-ittt-tefl-blog/?cu=YTDESCRIPTION
Are you ready to live and teach abroad? Click here and get started today: https://www.teflcourse.net/?cu=YTDESCRIPTION
Check our wide range of online TEFL & TESOL courses: https://www.teflonline.net/?cu=YTDESCRIPTION