The Components of an Effective Lesson Plan | ITTT TEFL BLOG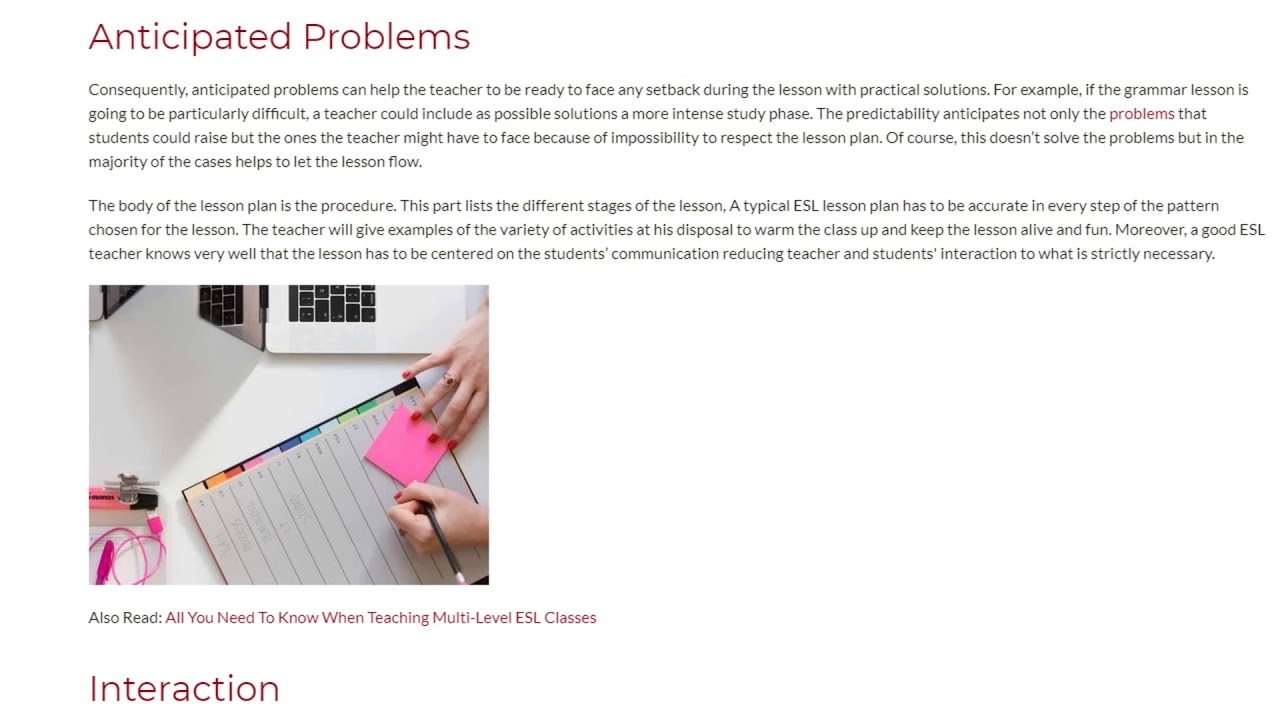 A lesson plan is a series of instructions written by the teacher on how to cover his lesson It is also a working document to refer to during the lesson ad a record of the class content useful for future lessons or for other teachers.
An effective lesson plan should be flexible and open to change. How a lesson plan is written depends upon the teacher. It's complicated because it doesn't exist the perfect way to write a lesson plan. It can be formal following a specific pattern or written in the form of notes but simplicity is essential.
Read more here: https://www.teflcourse.net/blog/the-components-of-an-effective-lesson-plan-ittt-tefl-blog/?cu=YTDESCRIPTION
Are you ready to live and teach abroad? Click here and get started today: https://www.teflcourse.net/?cu=YTDESCRIPTION
Check our wide range of online TEFL & TESOL courses: https://www.teflonline.net/?cu=YTDESCRIPTION