The Japan Exchange and Teaching (JET) Program: All You Need to Know | ITTT TEFL BLOG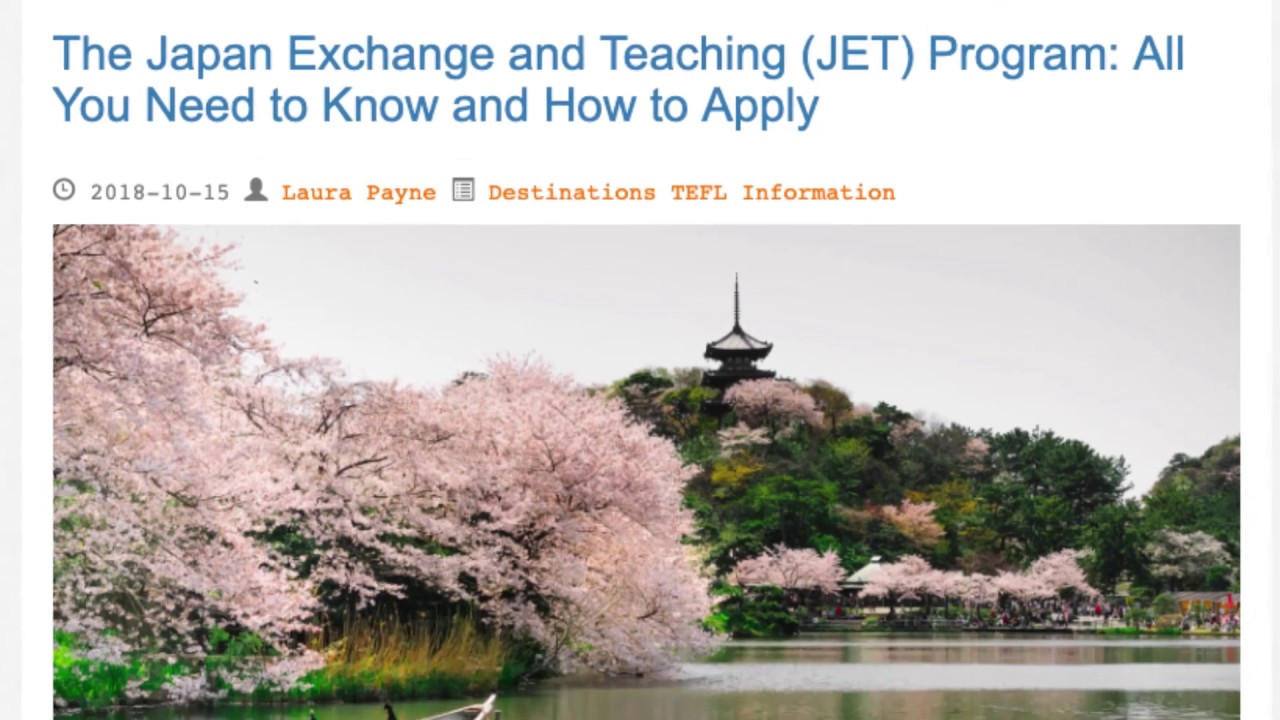 The Japan Exchange and Teaching (JET) Program is not the only means to teach English in Japan, but it is one of the most popular programs out there both for aspiring teachers and those who wish to pursue other fields. I first joined this program a little over a year ago. In the short time since then, I've gained incredibly valuable experiences through my work as an Assistant Language Teacher (ALT).
Local prefectural governments and larger government bodies, including Japan's Ministry of Foreign Affairs, manage the JET Program. They hire ALTs from English-speaking countries all over the world to increase Japan's international understanding at the level of local communities.
Japan is an attractive country to teach in because teachers hold a certain respect in society, and English language knowledge is highly valued. On top of that, living in Japan can be a real adventure! The country is a unique blend of old and new with far too many hidden gems to count. Wherever you go in Japan, it will quickly become your favorite place!
Read more here: https://www.teflcourse.net/blog/the-japan-exchange-and-teaching-jet-program-all-you-need-to-know-and-how-to-apply-ittt-tefl-blog/?cu=YTDESCRIPTION
Are you ready to live and teach abroad? Click here and get started today: https://www.teflcourse.net/?cu=YTDESCRIPTION
Check our wide range of online TEFL & TESOL courses: https://www.teflonline.net/?cu=YTDESCRIPTION