The Many Sides of The Teaching Job in Japan | ITTT TEFL BLOG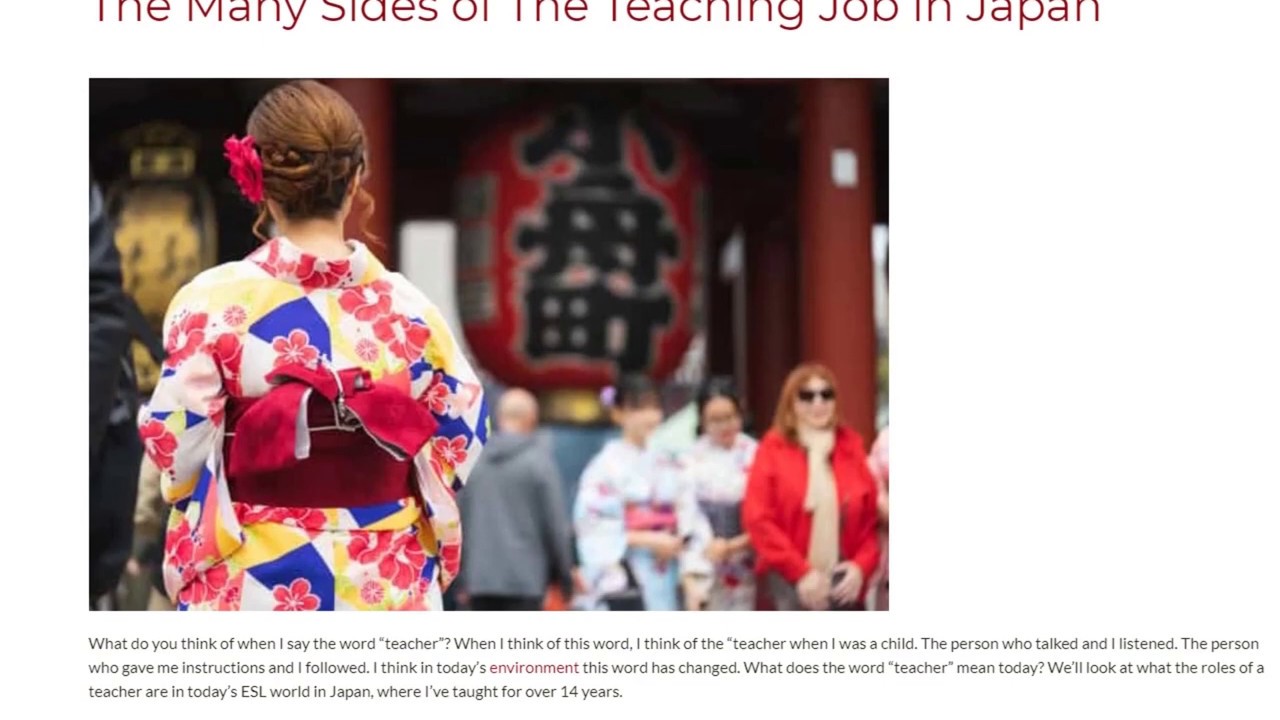 What do you think of when I say the word "teacher"? When I think of this word, I think of the "teacher when I was a child. The person who talked and I listened. The person who gave me instructions and I followed. I think in today's environment this word has changed. What does the word "teacher" mean today? We'll look at what the roles of a teacher are in today's ESL world in Japan, where I've taught for over 14 years.
We use many synonyms for the term "teacher". In elementary schools, junior high schools, and high schools in Japan we use the term "ALT" (assistant language teacher) or "AET" (assistant English teacher). In business courses, we use the word "instructor". In English schools, of course, we use the term we all know of as "teacher".
Read more here: https://www.teflcourse.net/blog/many-sides-of-the-teaching-job-in-japan-ittt-tefl-blog/?cu=YTDESCRIPTION
Are you ready to live and teach abroad? Click here and get started today: https://www.teflcourse.net/?cu=YTDESCRIPTION
Check our wide range of online TEFL & TESOL courses: https://www.teflonline.net/?cu=YTDESCRIPTION