The Most Common Problems Students in Hong Kong Face When Learning English | ITTT TEFL BLOG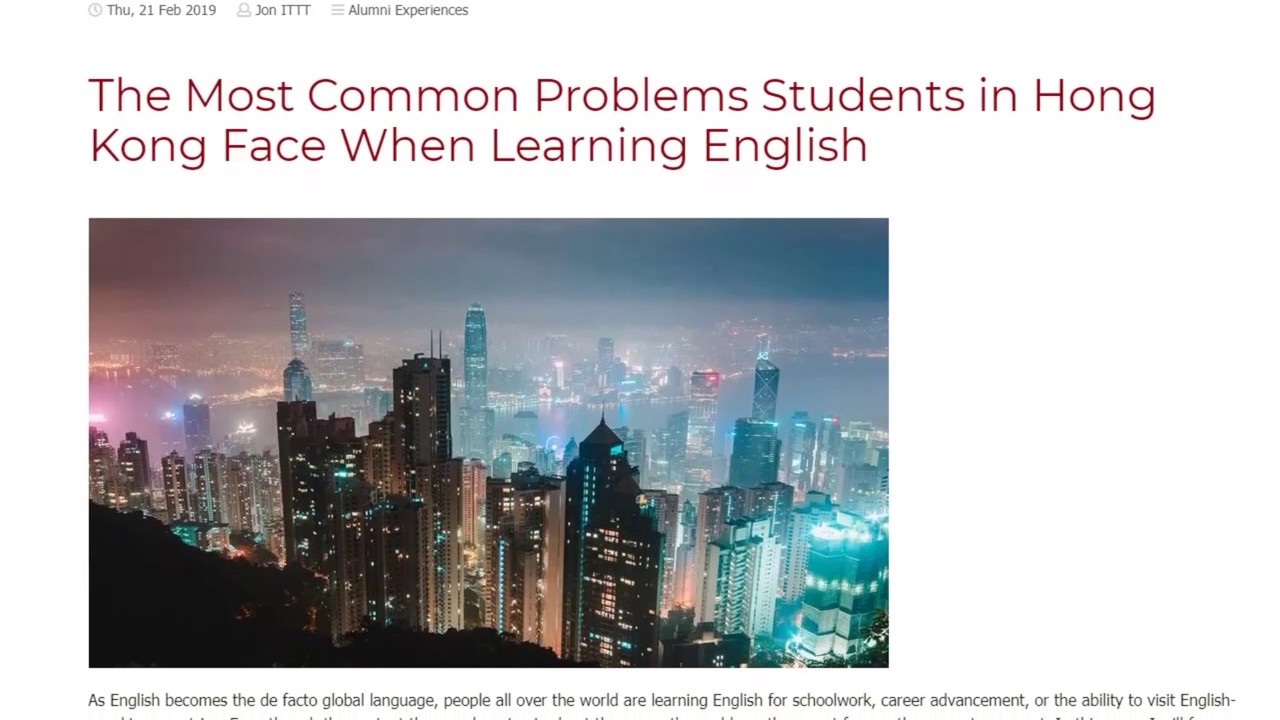 As English becomes the de facto global language, people all over the world are learning English for schoolwork, career advancement, or the ability to visit English-speaking countries. Even though the content they are learning is about the same, the problems they most frequently encounter are not. In this essay I will focus on the problems commonly encountered by English learners in Hong Kong.
The reasons for this choice are twofold—one is that I am a Chinese American and thus familiar with Chinese culture and potential problems in English learning resulting from this culture, the other is that I want to teach English in Hong Kong in the foreseeable future and thus it makes sense for me to focus on the potential problems my future students may have.
Read more here: https://www.teflcourse.net/blog/problems-for-english-learners-in-hong-kong-ittt-tefl-blog/?cu=YTDESCRIPTION
Are you ready to live and teach abroad? Click here and get started today: https://www.teflcourse.net/?cu=YTDESCRIPTION
Check our wide range of online TEFL & TESOL courses: https://www.teflonline.net/?cu=YTDESCRIPTION