The Most Common Problems Students in Spain Face When Learning English | ITTT TEFL BLOG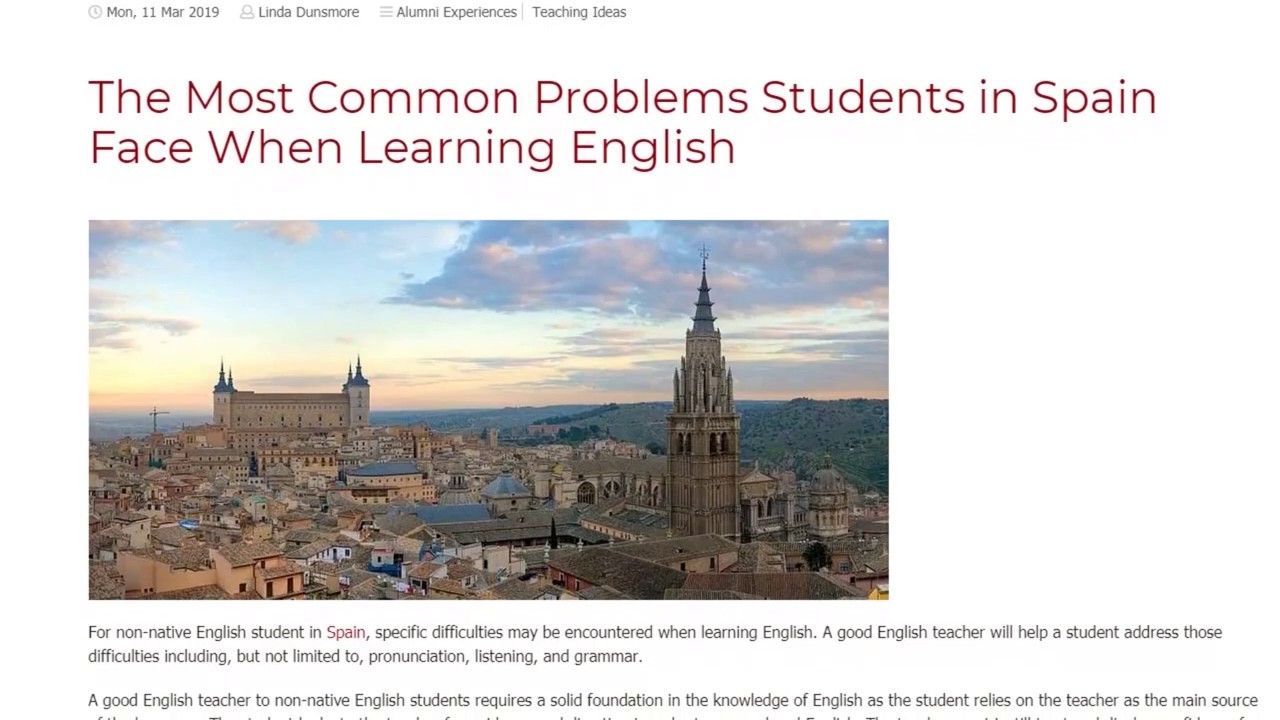 For non-native English student in Spain, specific difficulties may be encountered when learning English. A good English teacher will help a student address those difficulties including, but not limited to, pronunciation, listening, and grammar.
A good English teacher to non-native English students requires a solid foundation in the knowledge of English as the student relies on the teacher as the main source of the language. The student looks to the teacher for guidance and direction in order to comprehend English. The teacher must instill trust and display confidence for the student to learn adequately. These are difficulties in teaching English to non-native students in general. This post concentrates on the difficulties a Spanish-speaking English student will face and how best to approach the issues as a TEFL teacher.
Read more here: https://www.teflcourse.net/blog/the-most-common-problems-students-in-spain-face-when-learning-english-ittt-tefl-blog/?cu=YTDESCRIPTION
Are you ready to live and teach abroad? Click here and get started today: https://www.teflcourse.net/?cu=YTDESCRIPTION
Check our wide range of online TEFL & TESOL courses: https://www.teflonline.net/?cu=YTDESCRIPTION