The Most Common Problems Students in Turkey Face When Learning English | ITTT TEFL BLOG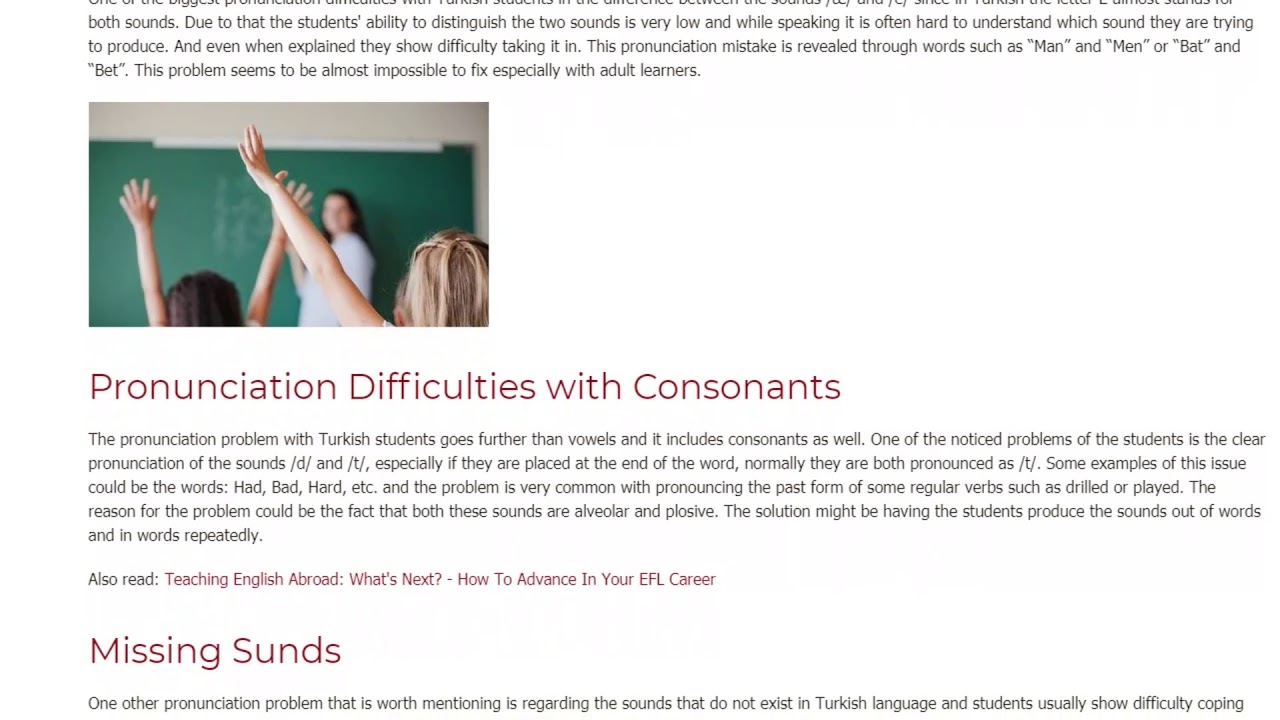 As defined through the units of the course and through many linguistic books, pronunciation is to say a word in a language in the correct way. Although the correct pronunciation of words and even the correct intonation in sentences in English, is thought through course books all over the world and thanks to media students are exposed to the natural and correct pronunciation, numerous mistakes are observed inside the classroom and outside.
The reasons for the problems in pronunciation might vary depending on the country. I have been teaching English in Turkey for a while and have witnessed many problems with the students which will be explained through this essay.
Read more here: https://www.teflcourse.net/blog/the-most-common-problems-students-in-turkey-face-when-learning-english-ittt-tefl-blog/?cu=YTDESCRIPTION
Are you ready to live and teach abroad? Click here and get started today: https://www.teflcourse.net/?cu=YTDESCRIPTION
Check our wide range of online TEFL & TESOL courses: https://www.teflonline.net/?cu=YTDESCRIPTION