The Theory of Multiple Intelligences as an Integral Part of ESL Teaching | ITTT TEFL BLOG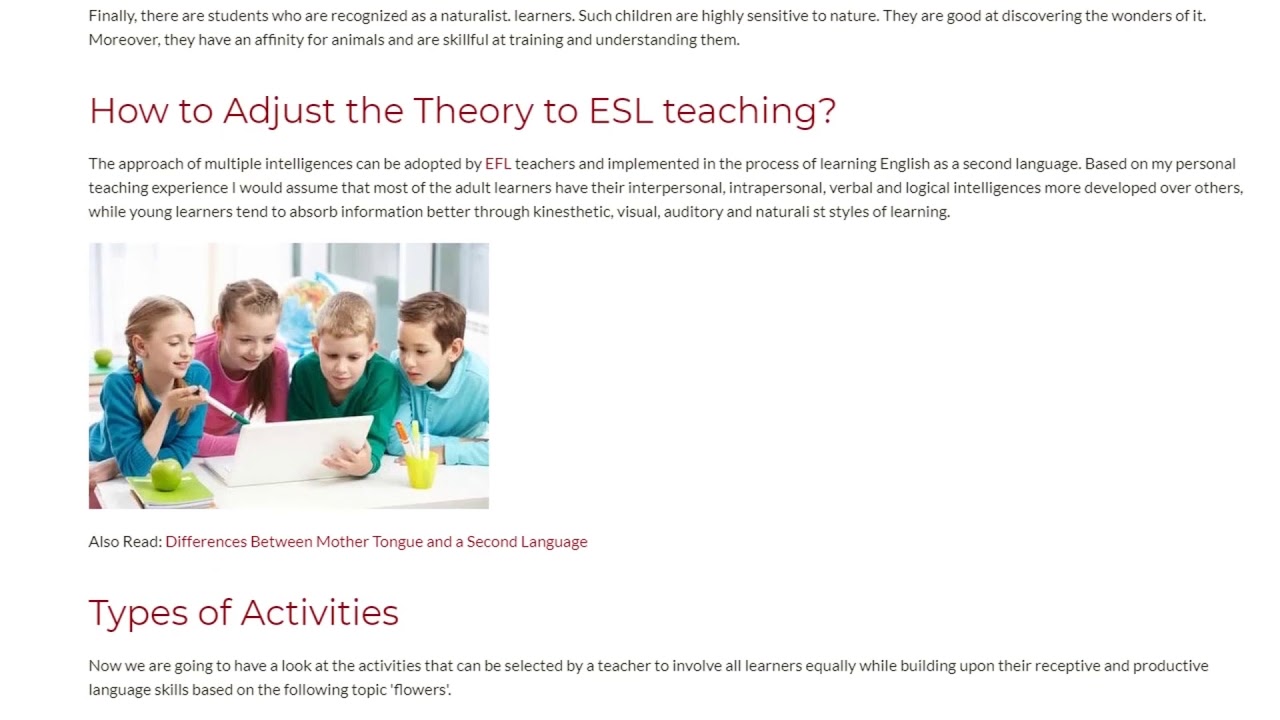 Every child is born with an immense capacity for learning, with an innate sense of curiosity and creativity that are of vital importance for the learning process to become a truly exciting journey. However, as a child grows up he is immersed into the world of formal schooling that tends to be downright tedious at times. As a result, most often the child feels pressed because of the attempts to fit in the way he is being taught.
Memorizing, chasing results becomes a habit, while ingrained personal strengths remain barely discovered. Hence, a huge realm of human inborn potential remains unrecognized. But what if the idea of multiple intelligences would be integrated into modern education? What if the educational system would be based on the idea of making learning process accessible for every kind of mind?
Read more here: https://www.teflcourse.net/blog/the-theory-of-multiple-intelligences-as-an-integral-part-of-esl-teaching-ittt-tefl-blog/?cu=YTDESCRIPTION
Are you ready to live and teach abroad? Click here and get started today: https://www.teflcourse.net/?cu=YTDESCRIPTION
Check our wide range of online TEFL & TESOL courses: https://www.teflonline.net/?cu=YTDESCRIPTION