Top 4 Tips For Teaching Classes Containing a Wide Variety of Ages | ITTT TEFL BLOG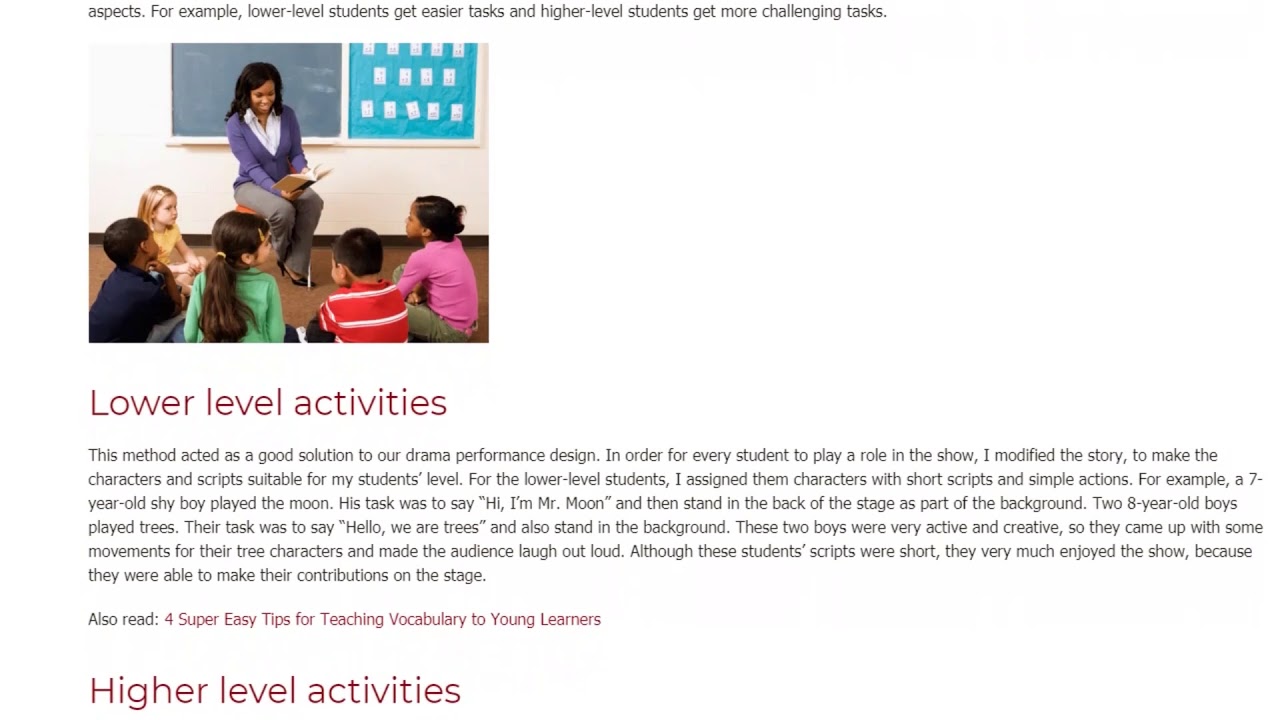 Teaching classes containing a wide variety of ages can be a great challenge. I have recently experienced such challenge. Below I am going to share my teaching experience and how I managed to overcome the difficulties.
This post was written by our TEFL certification graduate Yan Z.
In Spring this year, I was asked to teach an English Drama class in a children's training center. Before the class started, the students were recruited and assigned by the center, which was not in my control. There were 12 elementary-school students in the class. Students were age-mixed, ranging from 7 years to 12 years old. Two thirds of the students were from Grades 1-3 and one third were from Grade 4-6. In order for the younger students to understand my teaching while also keep the older students interested, I chose a story suitable for Grade 3 for my first class.
Read more here: https://studio.youtube.com/video/yNKlfV5t86M/edit?cu=YTDESCRIPTION
Are you ready to live and teach abroad? Click here and get started today: https://www.teflcourse.net/?cu=YTDESCRIPTION
Check our wide range of online TEFL & TESOL courses: https://www.teflonline.net/?cu=YTDESCRIPTION