Top Reasons to Volunteer Abroad as a Teacher | ITTT TEFL BLOG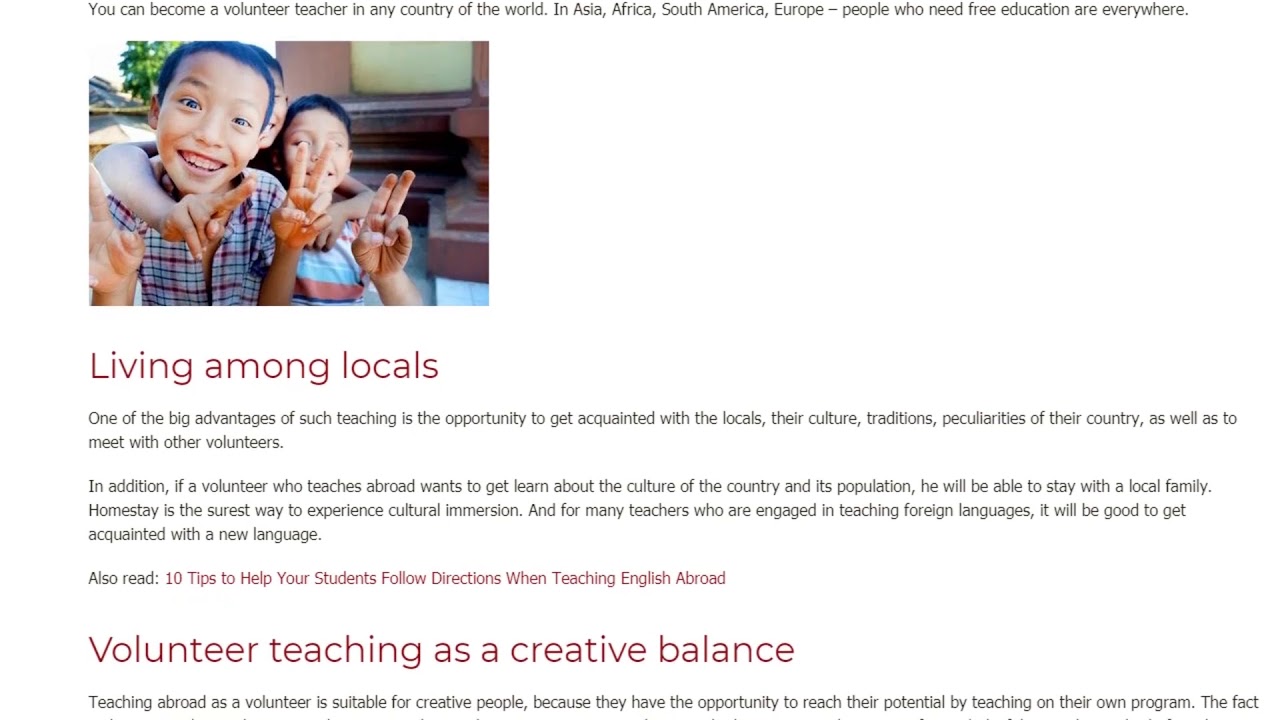 What is volunteer teaching? In my opinion, it is bringing justice to our life. The modern world is made up of contrasts, though it is difficult to realize when living in civilization. But despite the fact that many countries are developing very quickly, there are still many places in the world where people live in much less favorable conditions.
This, of course, relates to many areas of life: ecology, medicine, the opportunity to get a job, working conditions and wages. At the heart of many of these points is the most, in my opinion, important one – an education. It depends on education what children will grow up in any country. Therefore, many teachers from civilized countries decide to use their educational privilege to help people from poor countries who do not have such a privilege. Not everyone can afford to be educated, but that doesn't mean they shouldn't be.
Read more here: https://www.teflcourse.net/blog/top-reasons-to-volunteer-abroad-as-a-teacher-ittt-tefl-blog/?cu=YTDESCRIPTION
Are you ready to live and teach abroad? Click here and get started today: https://www.teflcourse.net/?cu=YTDESCRIPTION
Check our wide range of online TEFL & TESOL courses: https://www.teflonline.net/?cu=YTDESCRIPTION