Two Main Ways of Teaching Vocabulary to English Language Learners | ITTT TEFL BLOG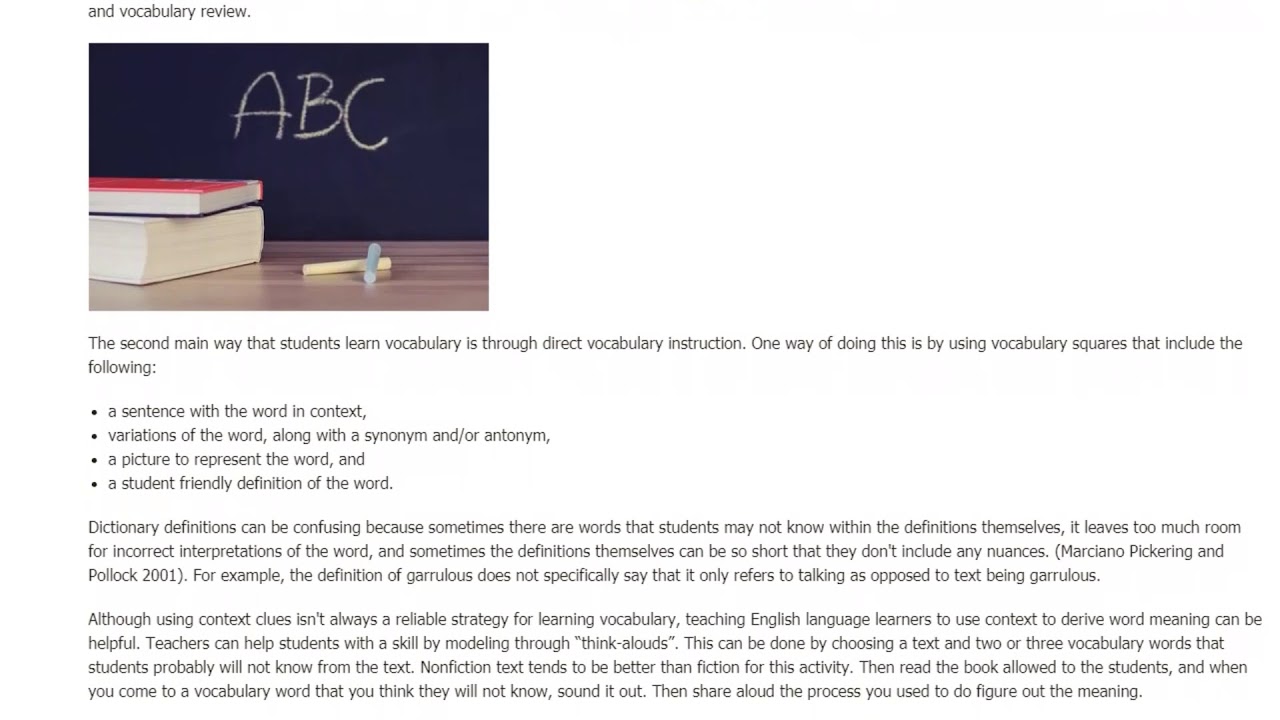 Vocabulary has a direct impact on written and spoken language comprehension. All students come to school with differences in their vocabulary knowledge, and part of teaching them how to be successful in English is to teach them vocabulary. Vocabulary development plays a critical role in helping English language learners increase their ability to communicate in the receptive and expressive domains in English. This is why vocabulary must be explicitly and systematically taught.
This post was written by our TEFL certification graduate Gina A.
Research suggests the following three big ideas about teaching and learning new words:
Reading comprehension is nearly impossible when the reader does not know at least 98% of the word meanings in the text (Biemiller, 2005).
Reading text aloud exposes students to new words in very powerful ways (Teachthought, 2016).
Giving students long lists of words to look up in a dictionary is an ineffective way to teach vocabulary (Teachthought, 2016).
Read more here: https://www.teflcourse.net/blog/motivation-in-the-classroom-what-works-and-what-doesnt-ittt-tefl-blog/?cu=YTDESCRIPTION
Are you ready to live and teach abroad? Click here and get started today: https://www.teflcourse.net/?cu=YTDESCRIPTION
Check our wide range of online TEFL & TESOL courses: https://www.teflonline.net/?cu=YTDESCRIPTION