Two Truths and a Lie | The Best EFL Ice Breaker Games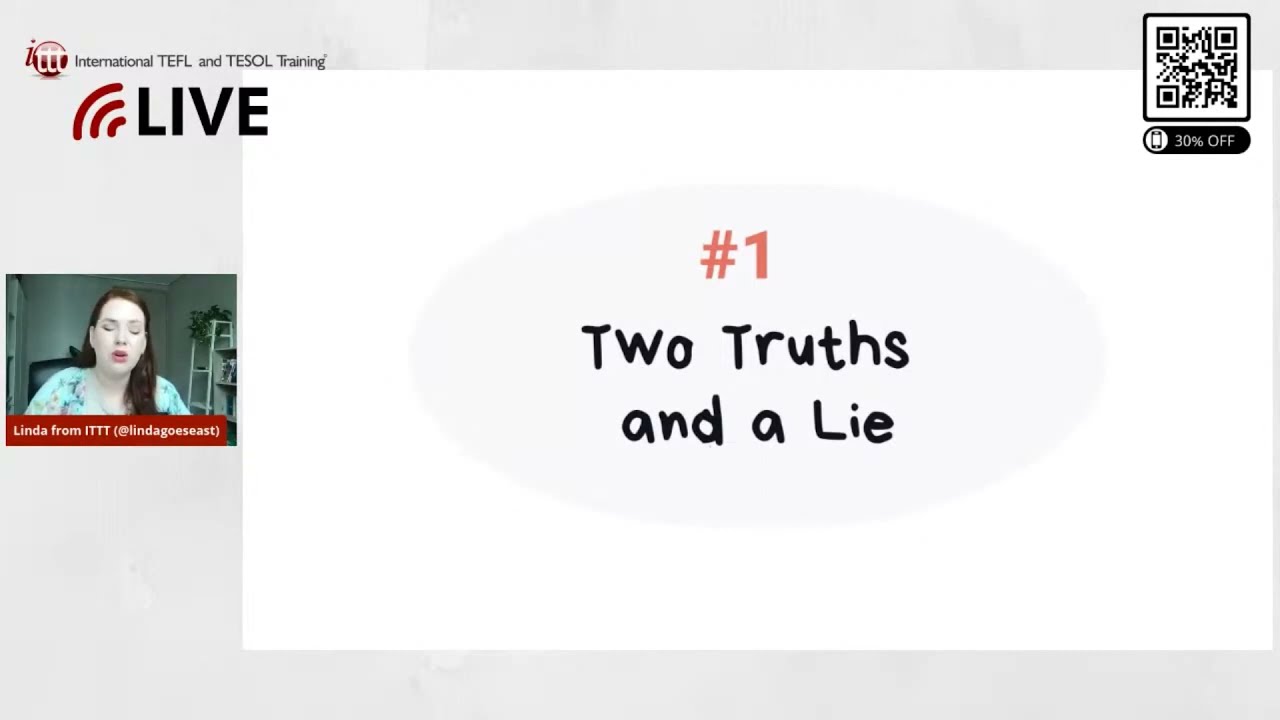 This is a great activity for your very first lesson with a new class. Basically, the students each write down three statements. Two statements are true but one of them is a lie. Next, the students either present the statements to each other or to you, the teacher.
The other students, or you, must then guess which of the statements was the lie. It's a great activity to play with a new class because you can learn something about your students. For example, you can ask them to write down three statements about themselves and then find out which one is not true. At the same time, you can also join in and tell your students three statements about you and they need to guess which one is a lie.
This usually lightens the mood and your students can learn something about their classmates and their new teacher.
#TEFL #BestTEFL #TESOL
Are you ready to teach English abroad or online? Click here and get started today: https://bit.ly/37gs5vO
What is TEFL Certification? Where is it valid: https://bit.ly/36ma2Fg
Check out our wide range of TEFL Courses: https://bit.ly/3ltqt73
Teach English online from anywhere you want: https://bit.ly/3ltqEPL