Understanding Multiple Intelligences as a Learning Bedrock | ITTT TEFL BLOG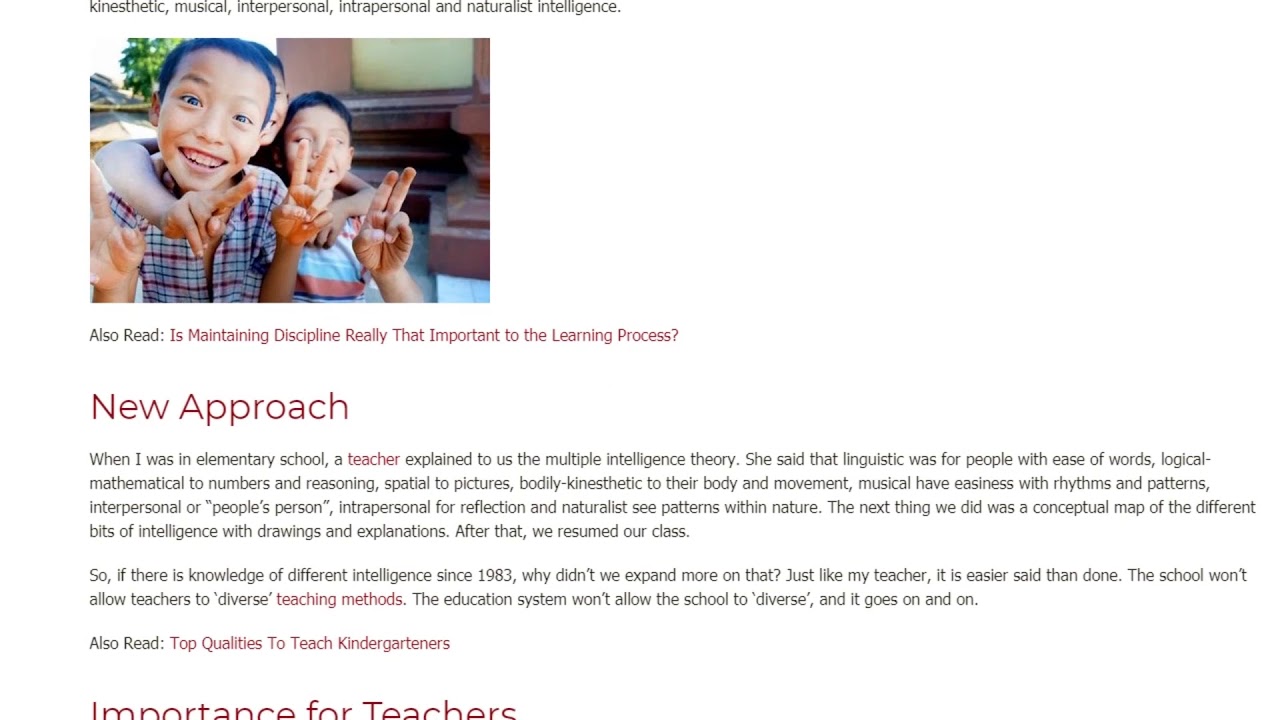 Once I saw a satirical cartoon. Different animals such as a monkey, a fish, a giraffe, a snail, and a tiger were sitting in desks. In front of all the animals, was a godlike man pointing a tree. He then said, "The first one to climb that tree gets an A". I laughed the first time I saw it. Then, I was saddened.
My initial response was somewhat of a bittersweet reminiscence, in which I remember what it was to study, the difficulties and the rewards, my fellow classmates and my teachers. Most of us could relate to the satirical cartoon. Nonetheless, the cartoon is not about the students themselves and which ones are better and worse. It is about the teaching system and its faults.
Read more here: https://www.teflcourse.net/blog/understanding-multiple-intelligences-as-a-learning-bedrock-ittt-tefl-blog/?cu=YTDESCRIPTION
Are you ready to live and teach abroad? Click here and get started today: https://www.teflcourse.net/?cu=YTDESCRIPTION
Check our wide range of online TEFL & TESOL courses: https://www.teflonline.net/?cu=YTDESCRIPTION