Welcome to Our TEFL / TESOL School in Calcutta, India | Teach & Live abroad!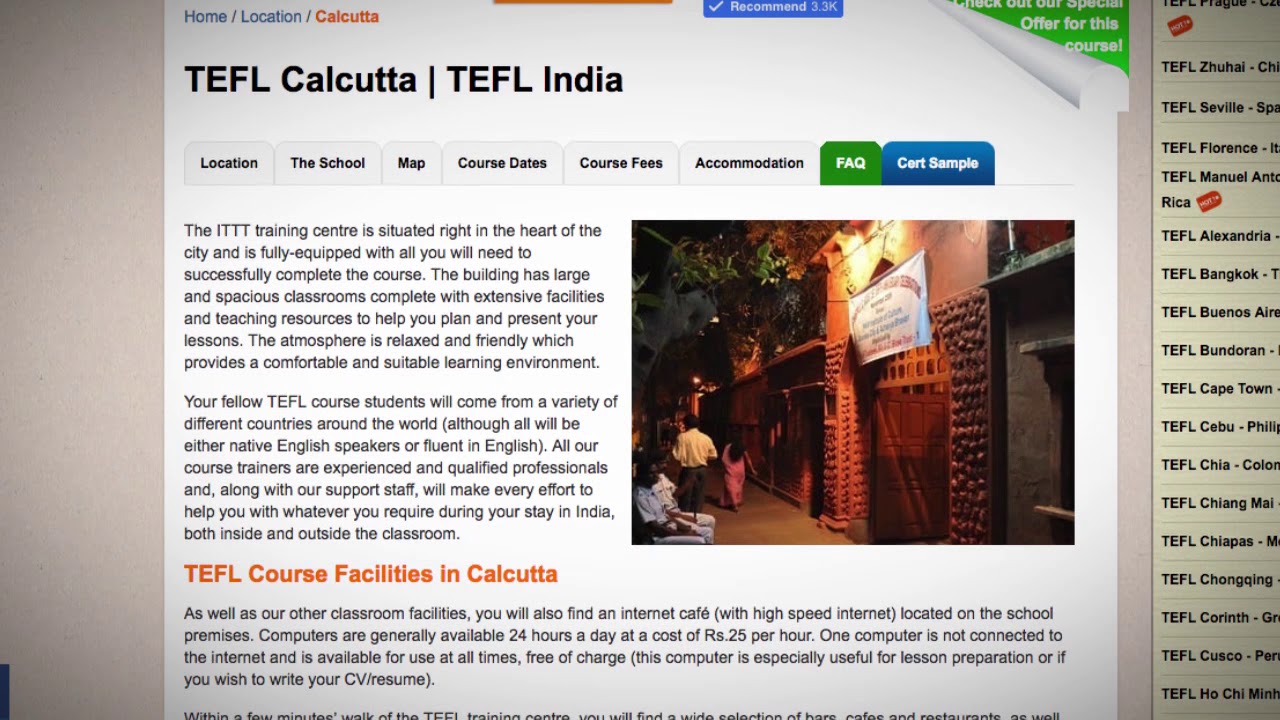 The ITTT training centre is situated right in the heart of the city and is fully-equipped with all you will need to successfully complete the course. The building has large and spacious classrooms complete with extensive facilities and teaching resources to help you plan and present your lessons. The atmosphere is relaxed and friendly which provides a comfortable and suitable learning environment.
Your fellow TEFL course students will come from a variety of different countries around the world (although all will be either native English speakers or fluent in English). All our course trainers are experienced and qualified professionals and, along with our support staff, will make every effort to help you with whatever you require during your stay in India, both inside and outside the classroom.
TEFL Course Facilities in Calcutta
As well as our other classroom facilities, you will also find an internet café (with high speed internet) located on the school premises. Computers are generally available 24 hours a day at a cost of Rs.25 per hour. One computer is not connected to the internet and is available for use at all times, free of charge (this computer is especially useful for lesson preparation or if you wish to write your CV/resume).
Within a few minutes' walk of the TEFL training centre, you will find a wide selection of bars, cafes and restaurants, as well as plenty of shopping options. Other facilities such as internet cafes and laundries are also nearby. Public transport is relatively cheap and plentiful so getting around this large city shouldn't be too much of a problem.
Find out more about taking a TEFL course in Calcutta here: https://www.teflcourse.net/tefl-courses-locations/india/calcutta/?cu=YTDESCRIPTION
Are you ready to live and teach abroad? Click here and get started today: https://www.teflcourse.net/?cu=YTDESCRIPTION