Welcome to Our TEFL / TESOL School in Chiapas, Mexico | Teach & Live abroad!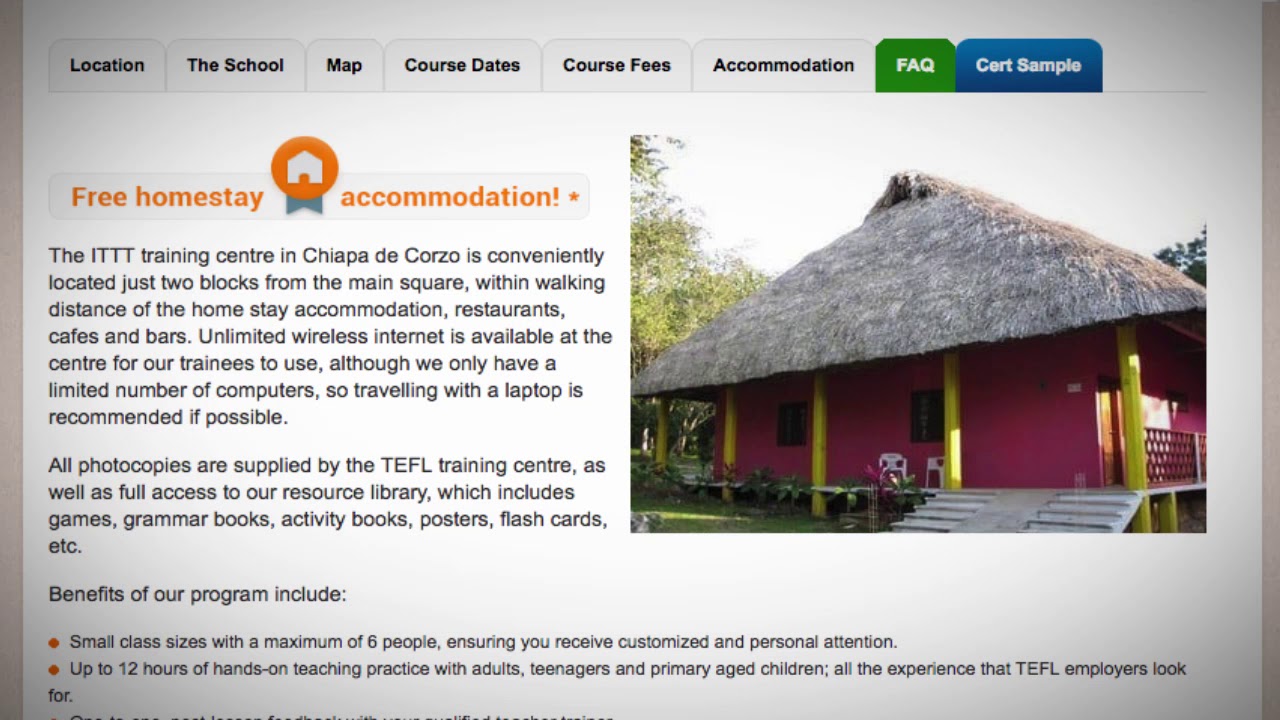 The ITTT training centre in Chiapa de Corzo is conveniently located just two blocks from the main square, within walking distance of the home stay accommodation, restaurants, cafes and bars. Unlimited wireless internet is available at the centre for our trainees to use, although we only have a limited number of computers, so travelling with a laptop is recommended if possible.
All photocopies are supplied by the TEFL training centre, as well as full access to our resource library, which includes games, grammar books, activity books, posters, flash cards, etc.
Benefits of our program include:
Small class sizes with a maximum of 6 people, ensuring you receive customized and personal attention.
Up to 12 hours of hands-on teaching practice with adults, teenagers and primary aged children; all the experience that TEFL employers look for.
One-to-one, post-lesson feedback with your qualified teacher trainer.
Exposure to authentic language learning environments and classroom scenarios from day one, as well as teaching practice within the first week.
High-quality certification that is recognized by employers worldwide.
Included in the course fee, in addition to tuition, are:
Free home stay accommodation with a local family.
All support materials (handbooks, handouts etc.).
You will also be providing a valuable service to the local community by giving local children the opportunity to access English language tuition.
Find out more about taking a TEFL course in Chiapas here: https://www.teflcourse.net/tefl-courses-locations/mexico/chiapas/?cu=YTDESCRIPTION
Are you ready to live and teach abroad? Click here and get started today: https://www.teflcourse.net/?cu=YTDESCRIPTION