Welcome to Our TEFL / TESOL School in Ho Chi Minh, Vietnam | Teach & Live abroad!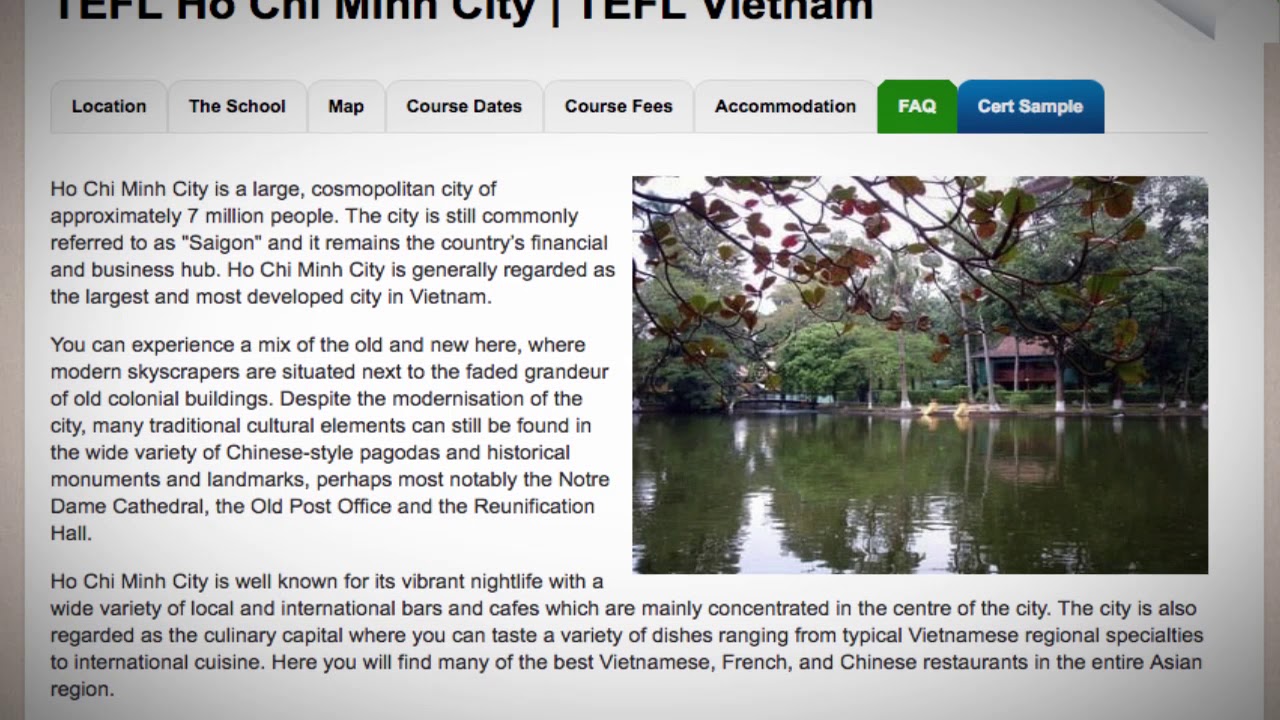 Ho Chi Minh City is a large, cosmopolitan city of approximately 7 million people. The city is still commonly referred to as "Saigon" and it remains the country's financial and business hub. Ho Chi Minh City is generally regarded as the largest and most developed city in Vietnam.
You can experience a mix of the old and new here, where modern skyscrapers are situated next to the faded grandeur of old colonial buildings. Despite the modernisation of the city, many traditional cultural elements can still be found in the wide variety of Chinese-style pagodas and historical monuments and landmarks, perhaps most notably the Notre Dame Cathedral, the Old Post Office and the Reunification Hall.
Ho Chi Minh City is well known for its vibrant nightlife with a wide variety of local and international bars and cafes which are mainly concentrated in the centre of the city. The city is also regarded as the culinary capital where you can taste a variety of dishes ranging from typical Vietnamese regional specialties to international cuisine. Here you will find many of the best Vietnamese, French, and Chinese restaurants in the entire Asian region.
TEFL Course Location in Ho Chi Minh
The training centre for your TEFL course is located in close proximity to numerous facilities including banks, shops, a local park and it is not far from the general backpacker area where you can find a good range of western, Vietnamese and vegetarian food at very affordable prices.
The school's facilities include free internet access, tea and coffee, comfortable and well-equipped classrooms plus all of the necessary teaching resources and facilities that you will require for the duration of the course.
The staff at the school are very experienced and friendly and are always happy to help with any issues inside or outside of the classroom. As such, Ho Chi Minh City is an ideal location for your TEFL course in Vietnam.
Find out more about taking a TEFL course in Ho Chi Minh here: https://www.teflcourse.net/tefl-courses-locations/vietnam/ho-chi-minh/?cu=YTDESCRIPTION
Are you ready to live and teach abroad? Click here and get started today: https://www.teflcourse.net/?cu=YTDESCRIPTION