Welcome to Our TEFL / TESOL School in London, England | Teach & Live abroad!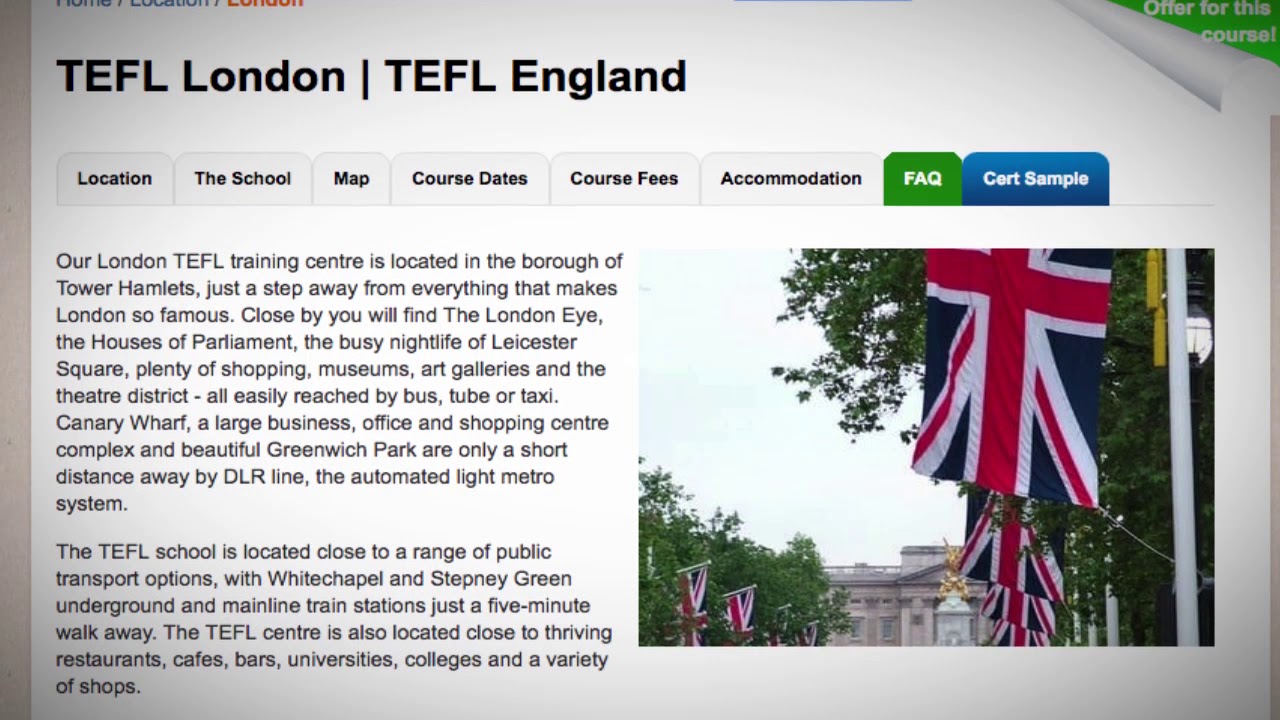 Our London TEFL training centre is located in the borough of Tower Hamlets, just a step away from everything that makes London so famous. Close by you will find The London Eye, the Houses of Parliament, the busy nightlife of Leicester Square, plenty of shopping, museums, art galleries and the theatre district – all easily reached by bus, tube or taxi. Canary Wharf, a large business, office and shopping centre complex and beautiful Greenwich Park are only a short distance away by DLR line, the automated light metro system.
The TEFL school is located close to a range of public transport options, with Whitechapel and Stepney Green underground and mainline train stations just a five-minute walk away. The TEFL centre is also located close to thriving restaurants, cafes, bars, universities, colleges and a variety of shops.
The course itself is internationally accredited so your certification will enable you to secure well paid jobs in the UK or elsewhere around the world. During the course we only use local non-English-speaking students for your teaching practice and our students are extremely keen and enthusiastic and come to classes purely because they want to – perfect students for a TEFL training course!
Find out more about taking a TEFL course in London here: https://www.teflcourse.net/tefl-courses-locations/england/london/?cu=YTDESCRIPTION
Are you ready to live and teach abroad? Click here and get started today: https://www.teflcourse.net/?cu=YTDESCRIPTION