Welcome to Our TEFL / TESOL School in Madison, USA | Teach & Live abroad!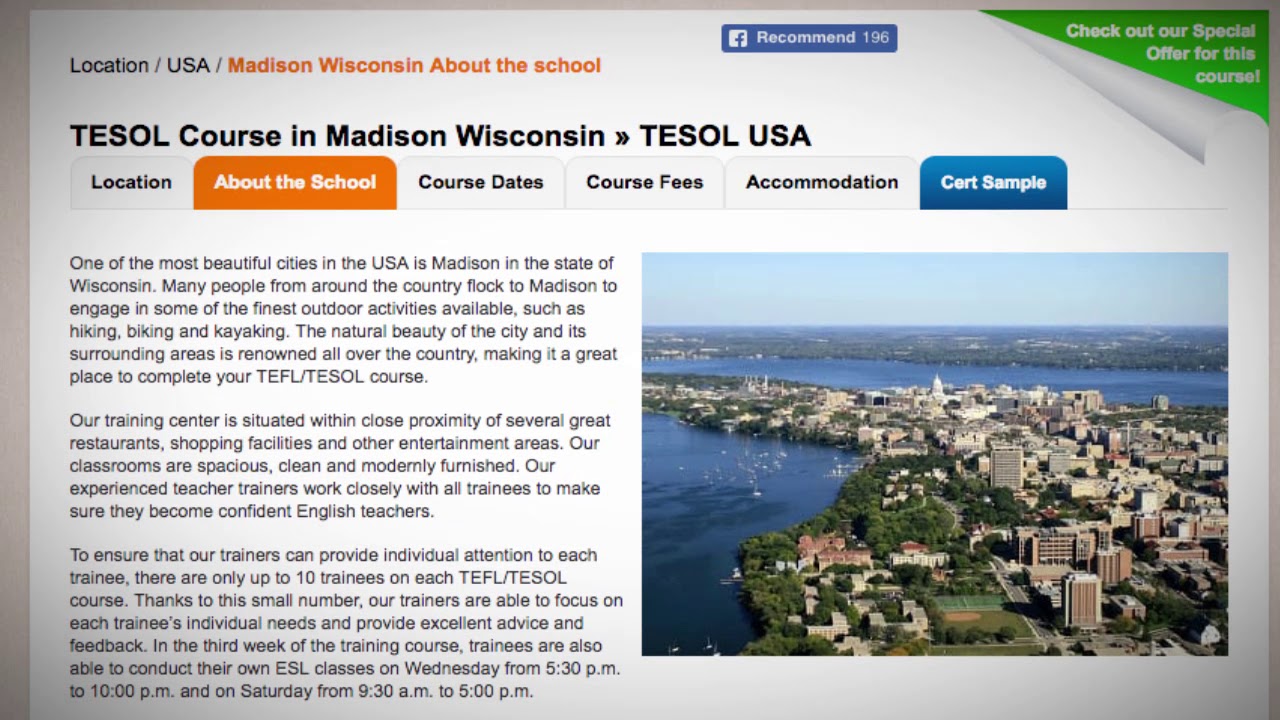 One of the most beautiful cities in the USA is Madison in the state of Wisconsin. Many people from around the country flock to Madison to engage in some of the finest outdoor activities available, such as hiking, biking and kayaking. The natural beauty of the city and its surrounding areas is renowned all over the country, making it a great place to complete your TEFL/TESOL course.
Our training center is situated within close proximity of several great restaurants, shopping facilities and other entertainment areas. Our classrooms are spacious, clean and modernly furnished. Our experienced teacher trainers work closely with all trainees to make sure they become confident English teachers.
To ensure that our trainers can provide individual attention to each trainee, there are only up to 10 trainees on each TEFL/TESOL course. Thanks to this small number, our trainers are able to focus on each trainee's individual needs and provide excellent advice and feedback. In the third week of the training course, trainees are also able to conduct their own ESL classes on Wednesday from 5:30 p.m. to 10:00 p.m. and on Saturday from 9:30 a.m. to 5:00 p.m.
Find out more about taking a TEFL course in Madison here: https://www.tesolcourse.com/combined-tesol-courses/usa/madison-wisconsin-about/?cu=YTDESCRIPTION
Are you ready to live and teach abroad? Click here and get started today: https://www.teflcourse.net/?cu=YTDESCRIPTION
Check our wide range of online TEFL & TESOL courses: https://www.teflonline.net/?cu=YTDESCRIPTION