Welcome to Our TEFL / TESOL School in Zhuhai, China | Teach & Live abroad!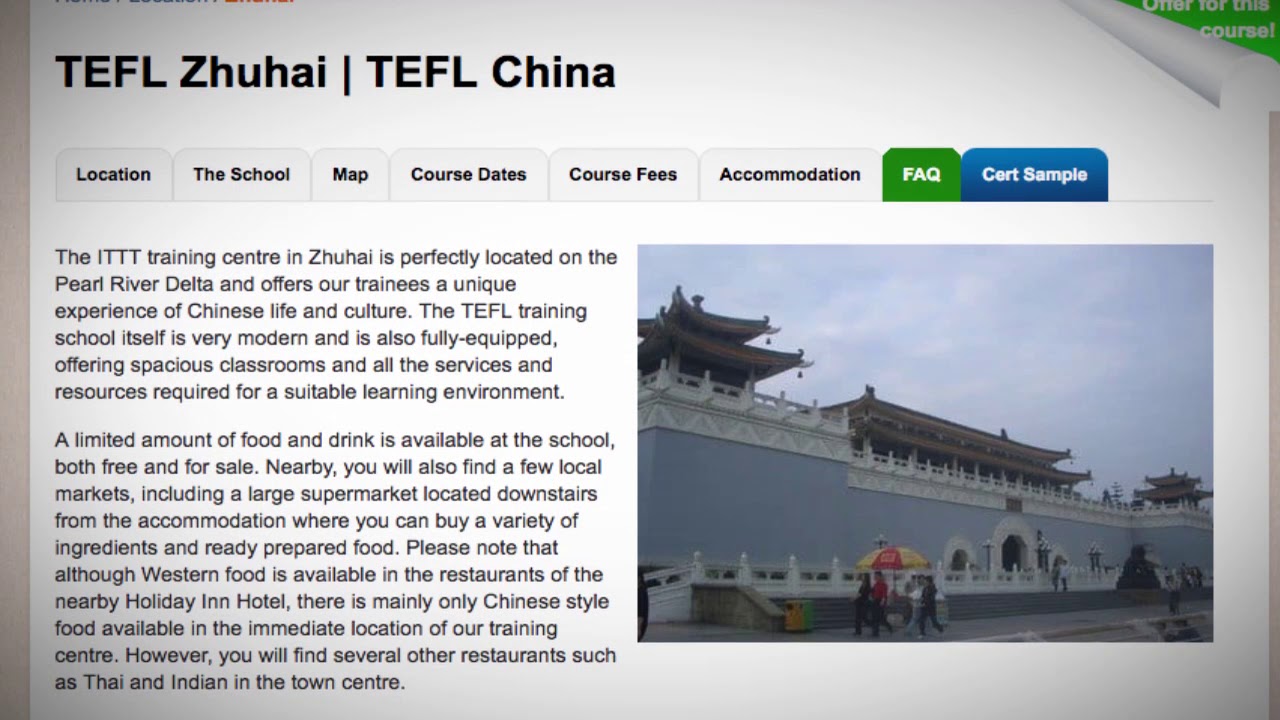 The ITTT training centre in Zhuhai is perfectly located on the Pearl River Delta and offers our trainees a unique experience of Chinese life and culture. The TEFL training school itself is very modern and is also fully-equipped, offering spacious classrooms and all the services and resources required for a suitable learning environment.
A limited amount of food and drink is available at the school, both free and for sale. Nearby, you will also find a few local markets, including a large supermarket located downstairs from the accommodation where you can buy a variety of ingredients and ready prepared food. Please note that although Western food is available in the restaurants of the nearby Holiday Inn Hotel, there is mainly only Chinese style food available in the immediate location of our training centre. However, you will find several other restaurants such as Thai and Indian in the town centre.
One popular option we also provide is the opportunity to have free meals at our host school three times a day in exchange for leading a discussion group with local adult students on a weekly basis. Please note that this option is purely optional and is not compulsory.
Find out more about taking a TEFL course in Zhuhai here: https://www.teflcourse.net/tefl-courses-locations/china/zhuhai/?cu=YTDESCRIPTION
Are you ready to live and teach abroad? Click here and get started today: https://www.teflcourse.net/?cu=YTDESCRIPTION