Welcome to Our TESOL School in Bundoran, Ireland | Teach & Live abroad!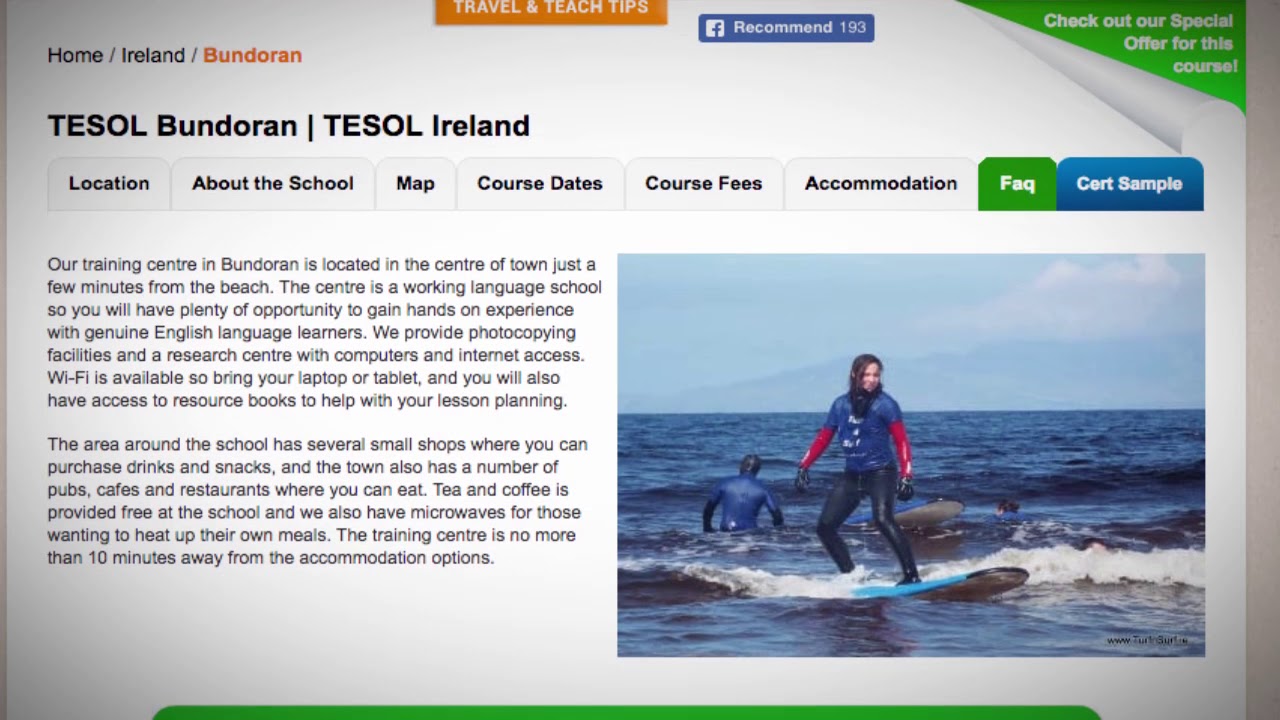 Our training centre in Bundoran is located in the centre of town just a few minutes from the beach. The centre is a working language school so you will have plenty of opportunity to gain hands on experience with genuine English language learners. We provide photocopying facilities and a research centre with computers and internet access. Wi-Fi is available so bring your laptop or tablet, and you will also have access to resource books to help with your lesson planning.
The area around the school has several small shops where you can purchase drinks and snacks, and the town also has a number of pubs, cafes and restaurants where you can eat. Tea and coffee is provided free at the school and we also have microwaves for those wanting to heat up their own meals. The training centre is no more than 10 minutes away from the accommodation options.
Find out more about taking a TEFL course in Bundoran here: https://www.tesolcourse.com/tesol/ireland-bundoran/?cu=YTDESCRIPTION
Are you ready to live and teach abroad? Click here and get started today: https://www.teflcourse.net/?cu=YTDESCRIPTION
Check our wide range of online TEFL & TESOL courses: https://www.teflonline.net/?cu=YTDESCRIPTION