Welcome to Our TESOL School in Corinth, Greece | Teach & Live abroad!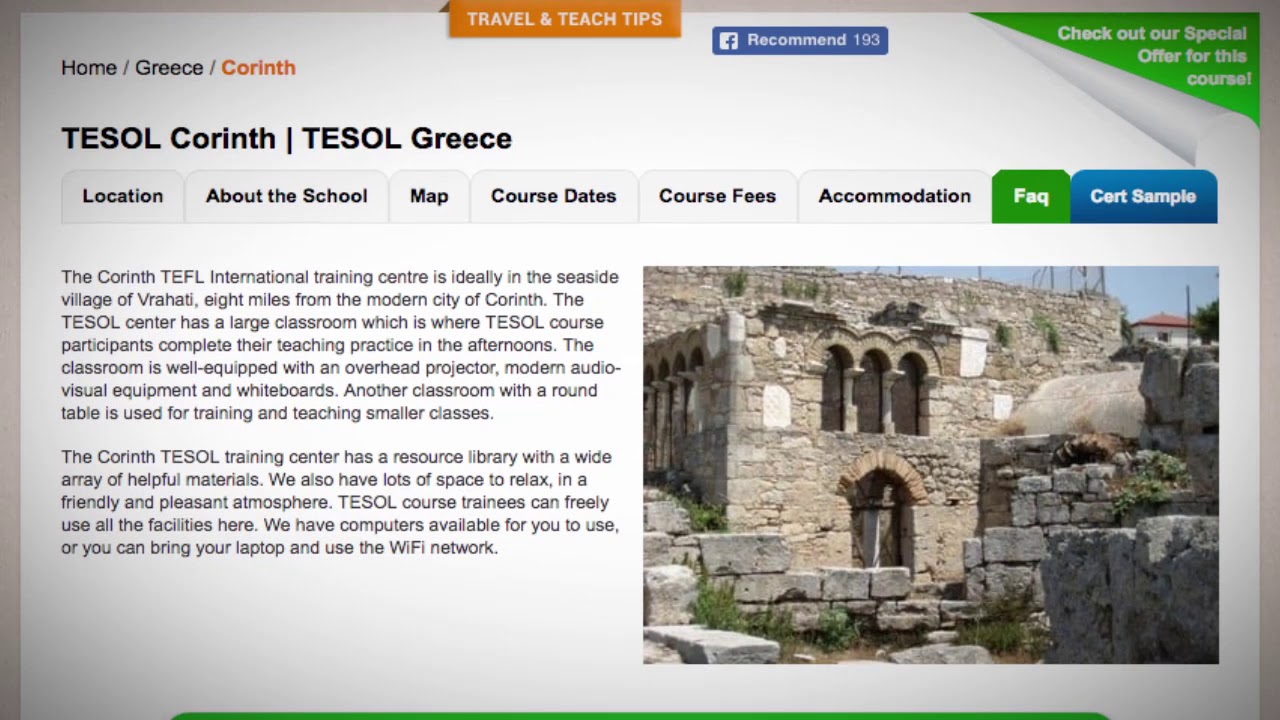 The Corinth TEFL International training centre is ideally in the seaside village of Vrahati, eight miles from the modern city of Corinth. The TESOL center has a large classroom which is where TESOL course participants complete their teaching practice in the afternoons. The classroom is well-equipped with an overhead projector, modern audio-visual equipment and whiteboards. Another classroom with a round table is used for training and teaching smaller classes.
The Corinth TESOL training center has a resource library with a wide array of helpful materials. We also have lots of space to relax, in a friendly and pleasant atmosphere. TESOL course trainees can freely use all the facilities here. We have computers available for you to use, or you can bring your laptop and use the WiFi network.
Find out more about taking a TEFL course in Corinth here: https://www.tesolcourse.com/tesol/greece-corinth/?cu=YTDESCRIPTION
Are you ready to live and teach abroad? Click here and get started today: https://www.teflcourse.net/?cu=YTDESCRIPTION
Check our wide range of online TEFL & TESOL courses: https://www.teflonline.net/?cu=YTDESCRIPTION