Welcome to Our TESOL School in Granada, Spain | Teach & Live abroad!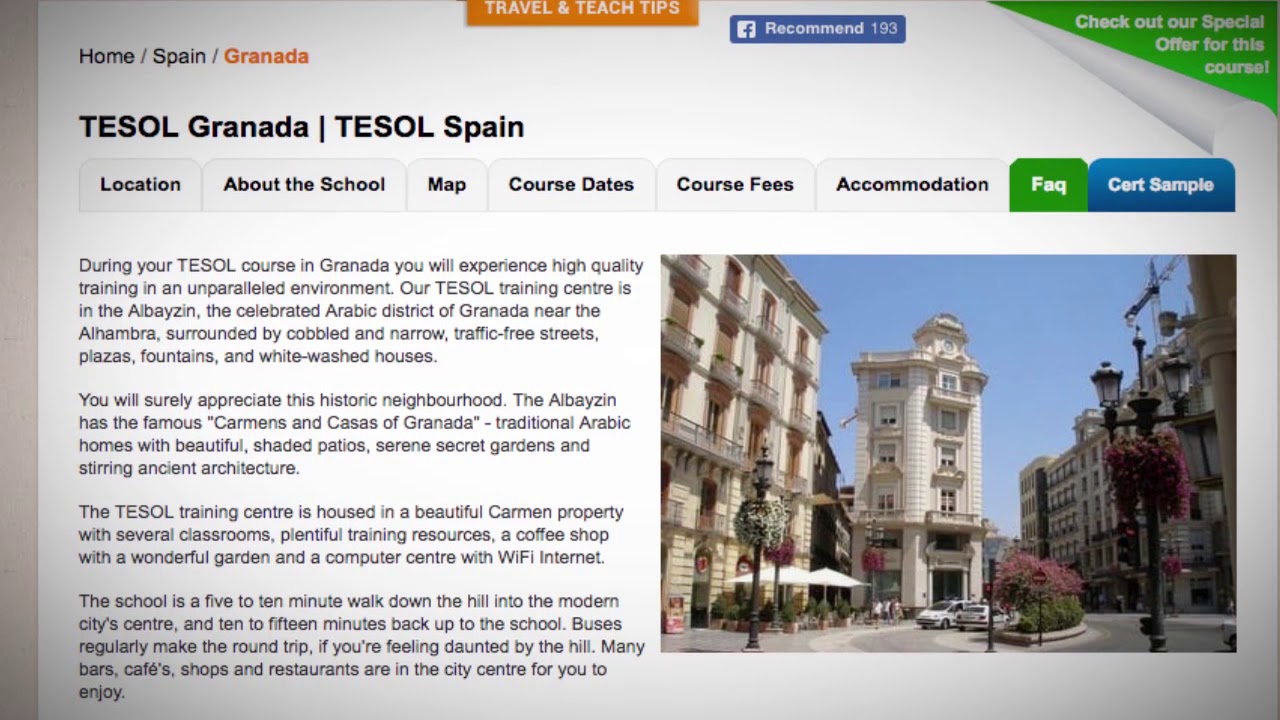 During your TESOL course in Granada you will experience high quality training in an unparalleled environment. Our TESOL training centre is in the Albayzin, the celebrated Arabic district of Granada near the Alhambra, surrounded by cobbled and narrow, traffic-free streets, plazas, fountains, and white-washed houses.
You will surely appreciate this historic neighbourhood. The Albayzin has the famous "Carmens and Casas of Granada" – traditional Arabic homes with beautiful, shaded patios, serene secret gardens and stirring ancient architecture.
The TESOL training centre is housed in a beautiful Carmen property with several classrooms, plentiful training resources, a coffee shop with a wonderful garden and a computer centre with WiFi Internet.
The school is a five to ten minute walk down the hill into the modern city's centre, and ten to fifteen minutes back up to the school. Buses regularly make the round trip, if you're feeling daunted by the hill. Many bars, café's, shops and restaurants are in the city centre for you to enjoy.
Are you ready to live and teach abroad? Click here and get started today: https://www.teflcourse.net/?cu=YTDESCRIPTION
Check our wide range of online TEFL & TESOL courses: https://www.teflonline.net/?cu=YTDESCRIPTION