What is it Like Teaching EFL in a Kindergarten | ITTT TEFL BLOG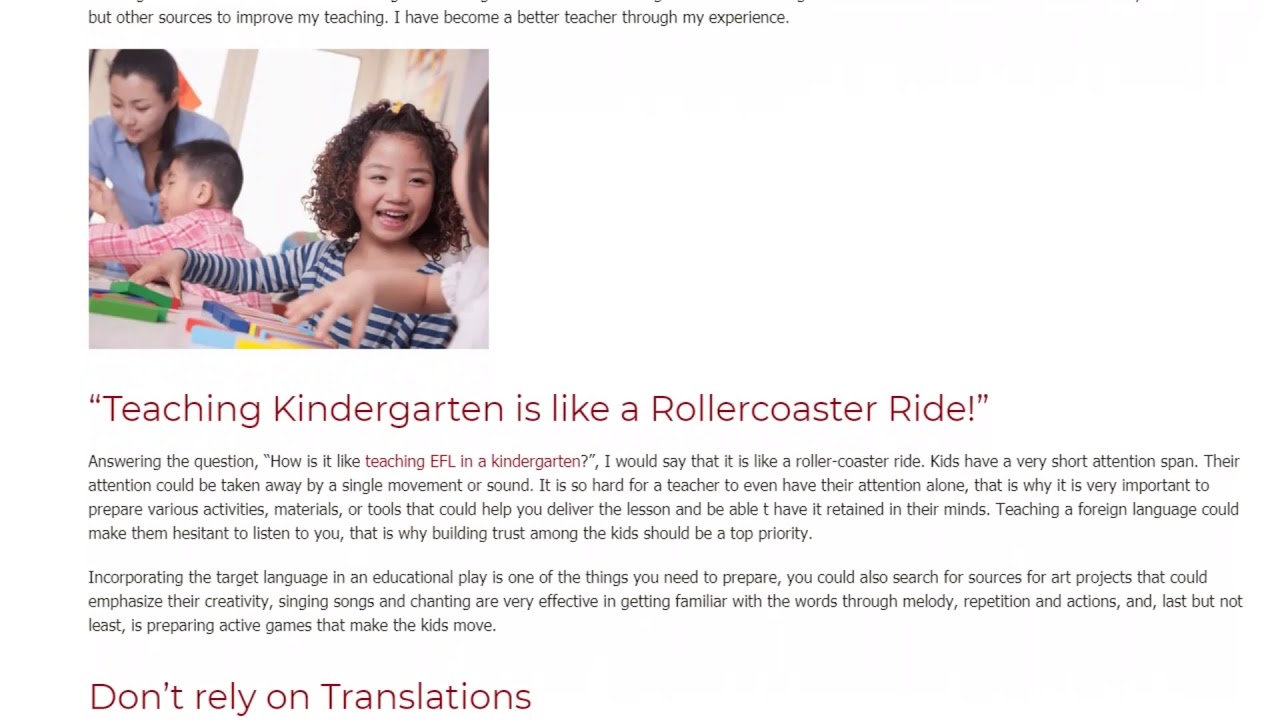 The majority of children turning 5 years old attend kindergarten for two years in preparation for primary school. Some kids enter kindergarten earlier at the age of only four. This actually varies according from state to state and also from country to country.
In China, most kindergartens combine childcare with teaching so that the children will develop physically, morally, and intellectually in a harmonious way to get ready for their formal school education. A good environment is assured for the kids to have a conducive place to learn actively. Teaching English in China can be overwhelming considering that English teachers are also assigned to teach kids as young as one year old or even younger. Chinese parents prioritize the education of their children, so having them exposed to learning a new language very early on is seen as an advantage.
Read more here: https://www.teflcourse.net/blog/what-is-it-like-teaching-efl-in-a-kindergarten-ittt-tefl-blog/?cu=YTDESCRIPTION
Are you ready to live and teach abroad? Click here and get started today: https://www.teflcourse.net/?cu=YTDESCRIPTION
Check our wide range of online TEFL & TESOL courses: https://www.teflonline.net/?cu=YTDESCRIPTION