What It's Like Being a Bilingual Kindergarten Teacher in China | ITTT TEFL BLOG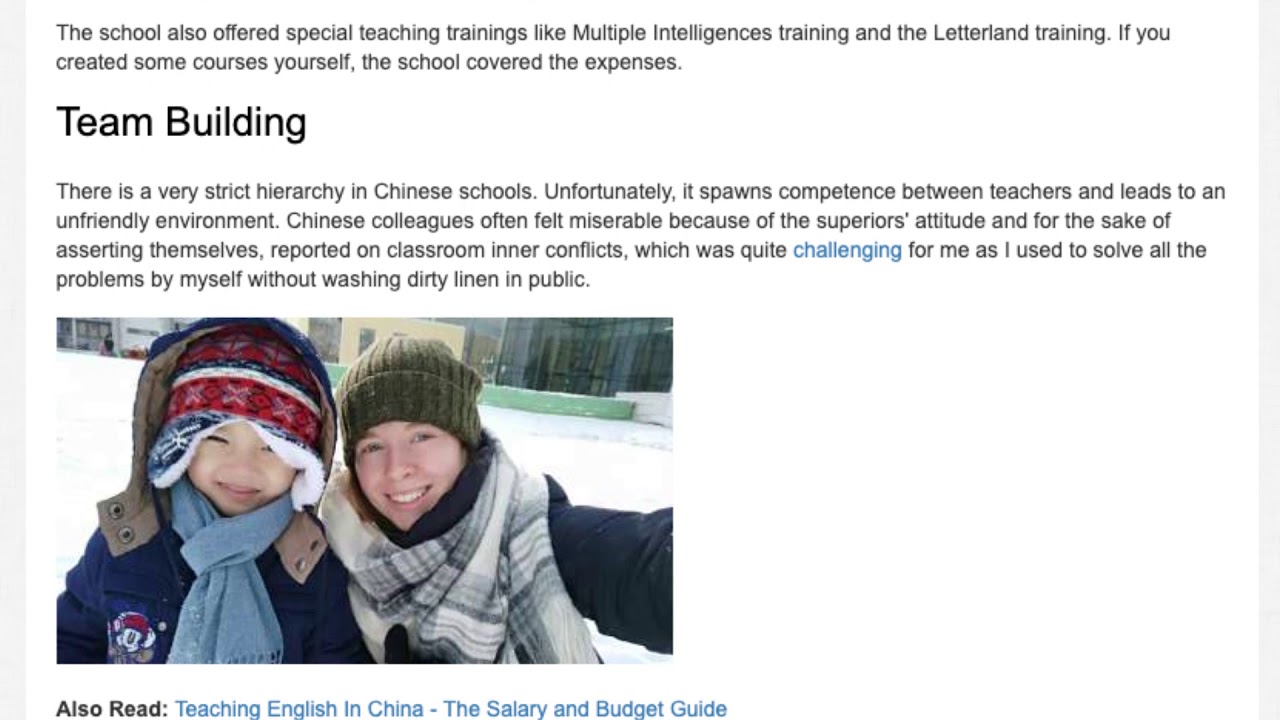 The Chinese education market has been growing for the recent ten years. As the country is getting more and more open towards the rest of the world, the demand for proper English training becomes ubiquitous.
Compared to the Russian system, where English starts to be taught in primary school, in China, they try to include English as early as the nursery. The difference in culture, language structure, and the lack of proper training of the school staff open the doors to expats.
Read more here: https://www.teflcourse.net/blog/being-a-bilingual-kindergarten-teacher-in-china/?cu=YTDESCRIPTION
Are you ready to live and teach abroad? Click here and get started today: https://www.teflcourse.net/?cu=YTDESCRIPTION
Check our wide range of online TEFL & TESOL courses: https://www.teflonline.net/?cu=YTDESCRIPTION