What You Need to be Able to Teach English Around the World | Teach & Live abroad!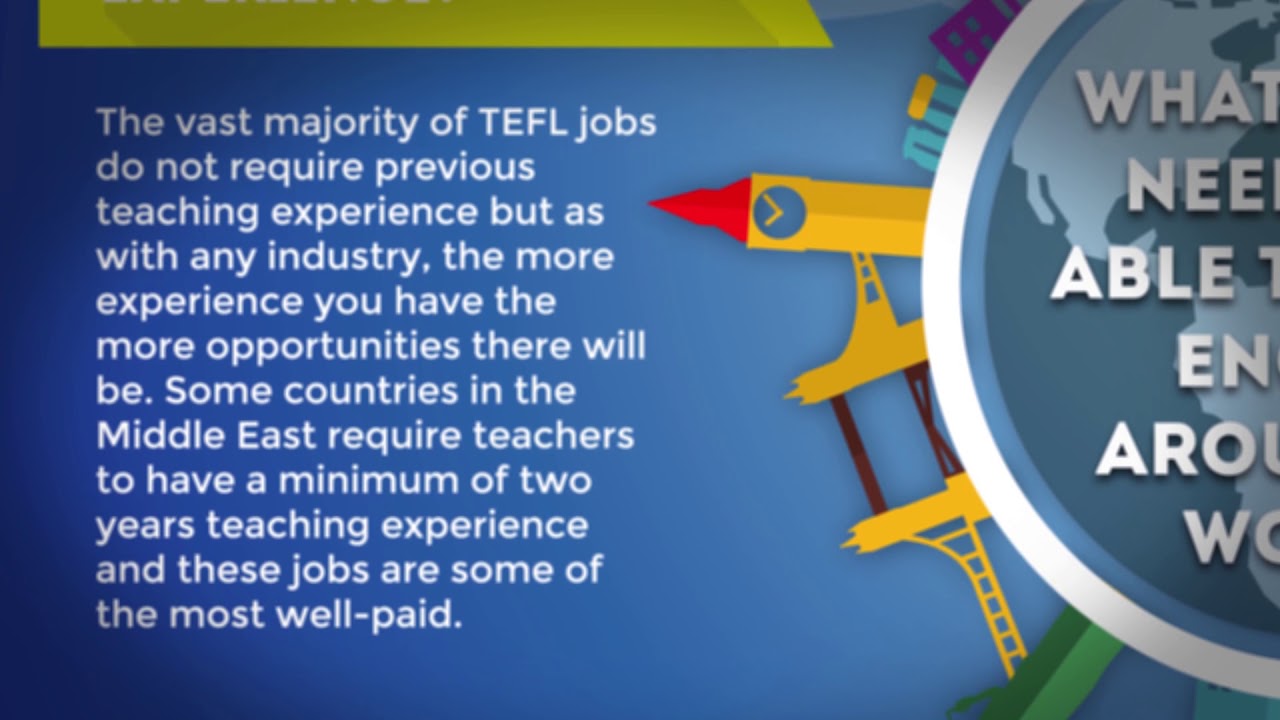 Whether you want to teach as a volunteer in the depths of the jungle on the Thai-Myanmar border or as a business English instructor to corporate high-flyers in Sao Paulo, Brazil, you will need at the least a recognised TEFL/TESOL certificate.
Although it is still possible to find jobs where simply being a native speaker of English is enough to secure the position these opportunities are becoming few and far between and earning a 120-hour certificate with a reputable organisation should be your priority before starting out. A bachelor's degree is not a necessity for the majority of countries around the world and there are plenty of opportunities out there without such a qualification.
Teaching experience is also not a necessity for the majority of teaching positions but the higher paid jobs available in the Middle East will require at least two years experience. Many advertised positions do state that they are for native speakers only but the reality is that there are plenty of opportunities for fluent non-native speakers of English.
When applying for jobs as a non-native speaker it is best if you can apply in person, this way potential employers get to hear firsthand how good your English skills are. Email applications by teachers from non English speaking countries are often discarded by employers as they have so many to look through.
When it comes to age, teachers will generally need to be at least 18 years old and while some countries such as China do have age restrictions due to visa requirements, there is not usually an upper age limit. One question many new potential teachers ask is how they can teach students if they do not speak the native language. This is rarely an issue as most English language classes are conducted entirely in English and even if a teacher does know the local language, they are encouraged not to use it in class.
Check out the infographic here: https://www.teflcourse.net/tefl-infographics/what-do-you-need-to-be-able-to-teach-english-around-the-world/?cu=YTDESCRIPTION
Are you ready to live and teach abroad? Click here and get started today: https://www.teflcourse.net/?cu=YTDESCRIPTION