What's Stopping You from Teaching English Abroad | ITTT TEFL BLOG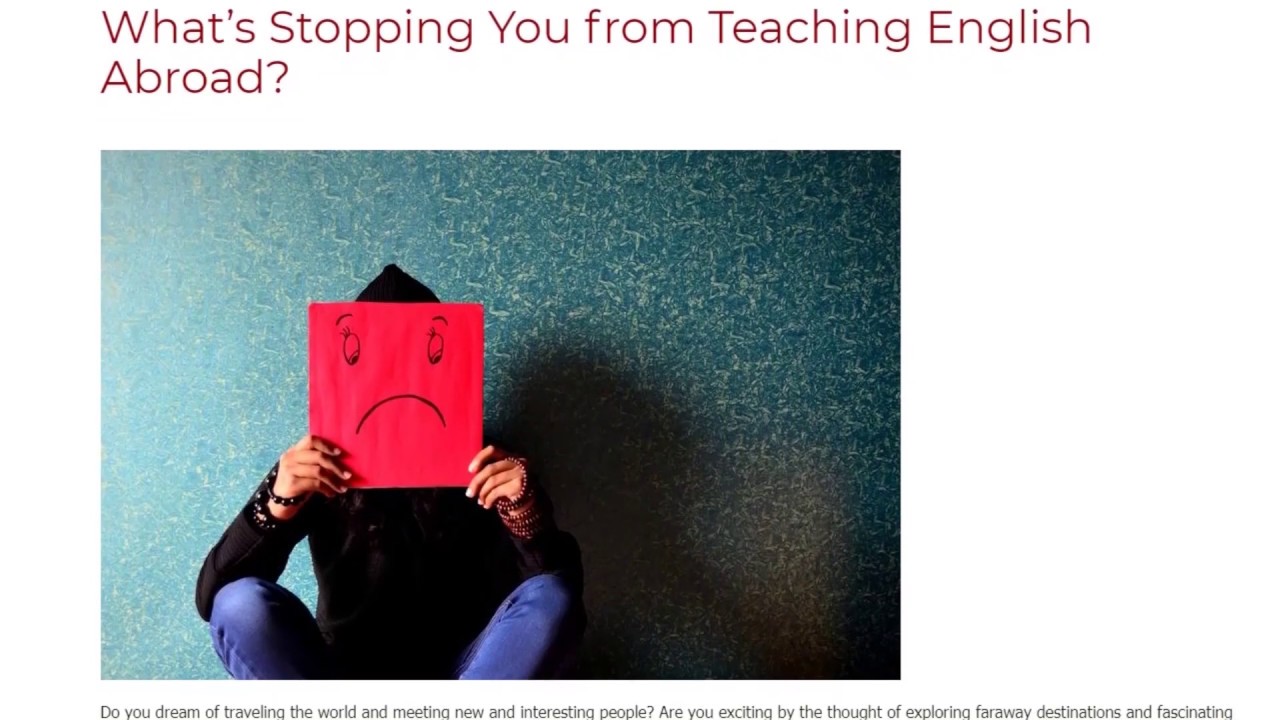 Do you dream of traveling the world and meeting new and interesting people? Are you exciting by the thought of exploring faraway destinations and fascinating cultures? Would you like to help children or adults achieve their own dreams while living and working abroad? If you have answered YES to the above questions, what are you waiting for?
In reality, many people put off their dreams or dismiss them altogether due to a variety of understandable reasons. Luckily, most things that hold people back can be easily overcome. Here are some of the top reasons that hold potential teachers back and some advice on how to conquer them.
Read more here: https://www.teflcourse.net/blog/articles/what-s-stopping-you-from-teaching-english-abroad/?cu=YTDESCRIPTION
Are you ready to live and teach abroad? Click here and get started today: https://www.teflcourse.net/?cu=YTDESCRIPTION
Check our wide range of online TEFL & TESOL courses: https://www.teflonline.net/?cu=YTDESCRIPTION