Whole-Class Teaching vs. One-on-One | ITTT TEFL BLOG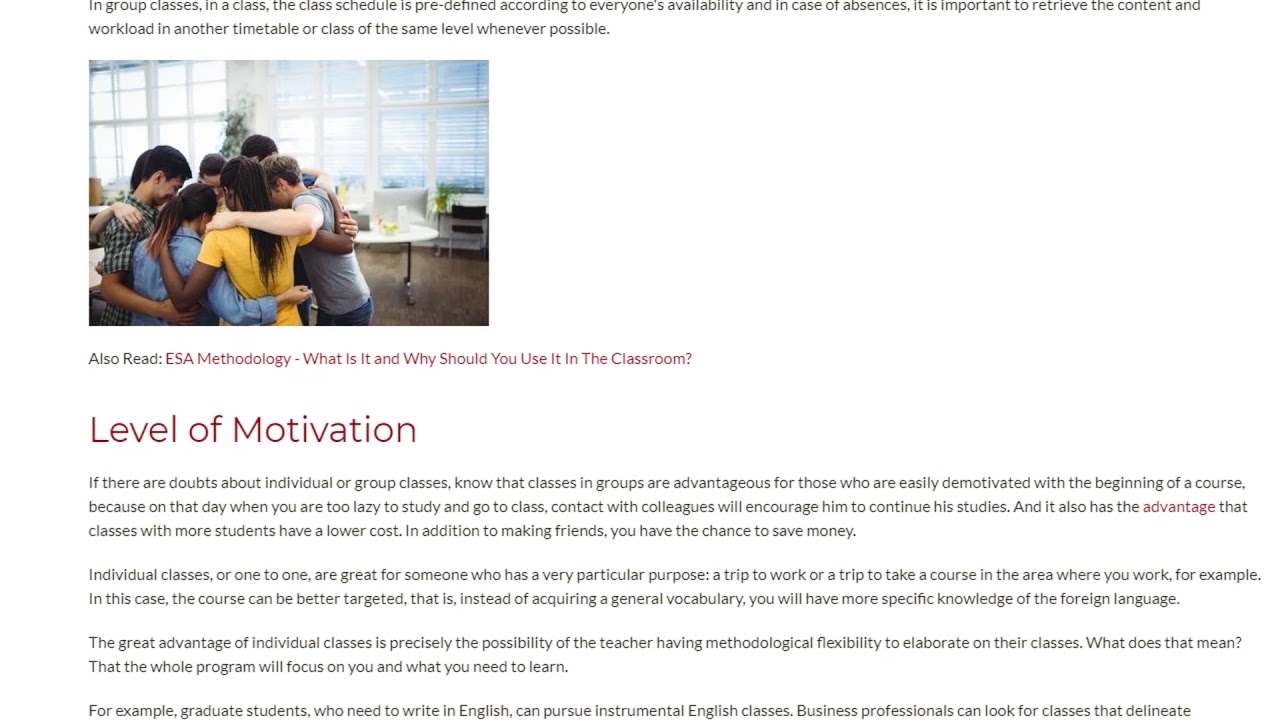 When it comes to learning a new language, people have certain insecurity, fear or embarrassment about speaking in front of strangers, for making mistakes can be quite embarrassing.
Learning a new language is always a challenge since you need to know a new grammar, a new culture and a language that is, in general, relatively different from yours. There are people who, until they get the hang of their new language, die ashamed to speak in front of others. Others are already more comfortable with whom they share doubts. But which is better? Individual or group class?
Read more here: https://www.teflcourse.net/blog/whole-class-teaching-vs-one-on-one/?cu=YTDESCRIPTION
Are you ready to live and teach abroad? Click here and get started today: https://www.teflcourse.net/?cu=YTDESCRIPTION
Check our wide range of online TEFL & TESOL courses: https://www.teflonline.net/?cu=YTDESCRIPTION