Why Choose ITTT? | Lifetime TESOL Job Assistance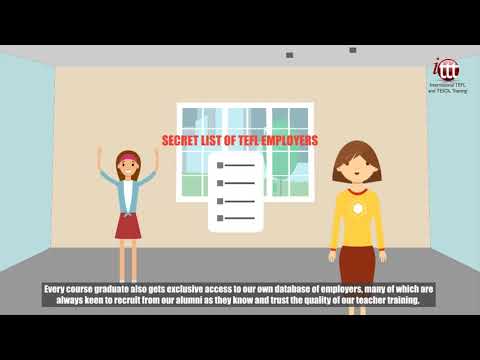 As part of our commitment to our trainees, we do all we can to ensure you have the best chance of finding a suitable teaching job after you graduate from your chosen TESOL certification course. To help make this happen we have a wide range of post-course services available to anyone who requires them. We can offer practical help with constructing an effective CV/resume and cover letter, as well as provide leads on potential jobs around the world. Every course graduate also gets exclusive access to our own database of employers, many of which are always keen to recruit from our alumni as they know and trust the quality of our teacher training.
Once you have tracked down the job or jobs that you want to go for, we can help out with advice and guidance on preparing for an interview and a trial lesson if the employer requires one. We can also take a look at any job contracts you are offered to ensure you are getting a reasonable deal and are not signing up for a less than reputable position. And the best news is that all this assistance is available to every one of our course graduates for as long as you remain in the world of English language teaching. By starting your TESOL journey with us you get a lifetime commitment to job assistance that could take you to places you never even knew existed.
Are you ready to live and teach abroad? Click here and get started today: https://www.teflcourse.net/?cu=YTDESCRIPTION
Check our wide range of online TEFL & TESOL courses: https://www.teflonline.net/?cu=YTDESCRIPTION
What is TEFL Certification? Where is it valid?
https://www.teflcourse.net/tefl-certification/?cu=YTDESCRIPTION
Check out our wide range of TEFL Courses:
https://www.teflcourse.net/online-tefl-courses/?cu=YTDESCRIPTION
Teach English online from anywhere you want!
https://www.teflcourse.net/online-tefl-courses/170-hr-tefl-certificate-with-tutor/?cu=YTDESCRIPTION