Why Choose ITTT? | Regular Discount Available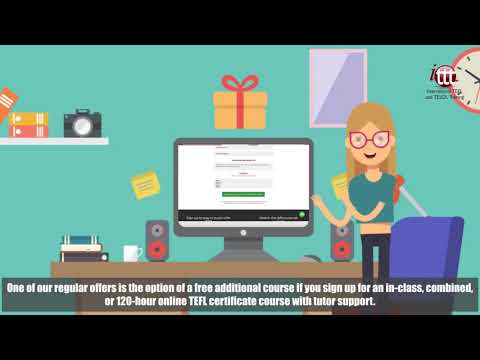 As part of our commitment to providing the best value for money TEFL certification on the market, we regularly have a range of special offers available to our trainees. One of our regular offers is the option of a free additional course if you sign up for an in-class, combined, or 120-hour online TEFL certificate course with tutor support. With this great offer, you can choose one of our specialized TEFL courses or the Diploma in TESOL as your free course which is an ideal way to widen your job prospects and enhance your CV or resume without parting with a single cent.
We also offer significant discounts when two or more people sign up for a course together. If you have friends or work colleagues who share the same dream of traveling and working as an English teacher abroad, you can all save extra cash for your trip by starting your TEFL journey at the same time. Before you enrol on any of our TEFL courses, check out the Special Offers page on our website to take advantage of any discounts or free courses that could make a real difference to your bank balance and your future job prospects.
Are you ready to live and teach abroad? Click here and get started today: https://www.teflcourse.net/?cu=YTDESCRIPTION
What is TEFL Certification? Where is it valid?
https://www.teflcourse.net/tefl-certification/?cu=YTDESCRIPTION
Check out our wide range of TEFL Courses:
https://www.teflcourse.net/online-tefl-courses/?cu=YTDESCRIPTION
Teach English online from anywhere you want!
https://www.teflcourse.net/online-tefl-courses/170-hr-tefl-certificate-with-tutor/?cu=YTDESCRIPTION