Why choose ITTT: TEFL certification for all fluent English speakers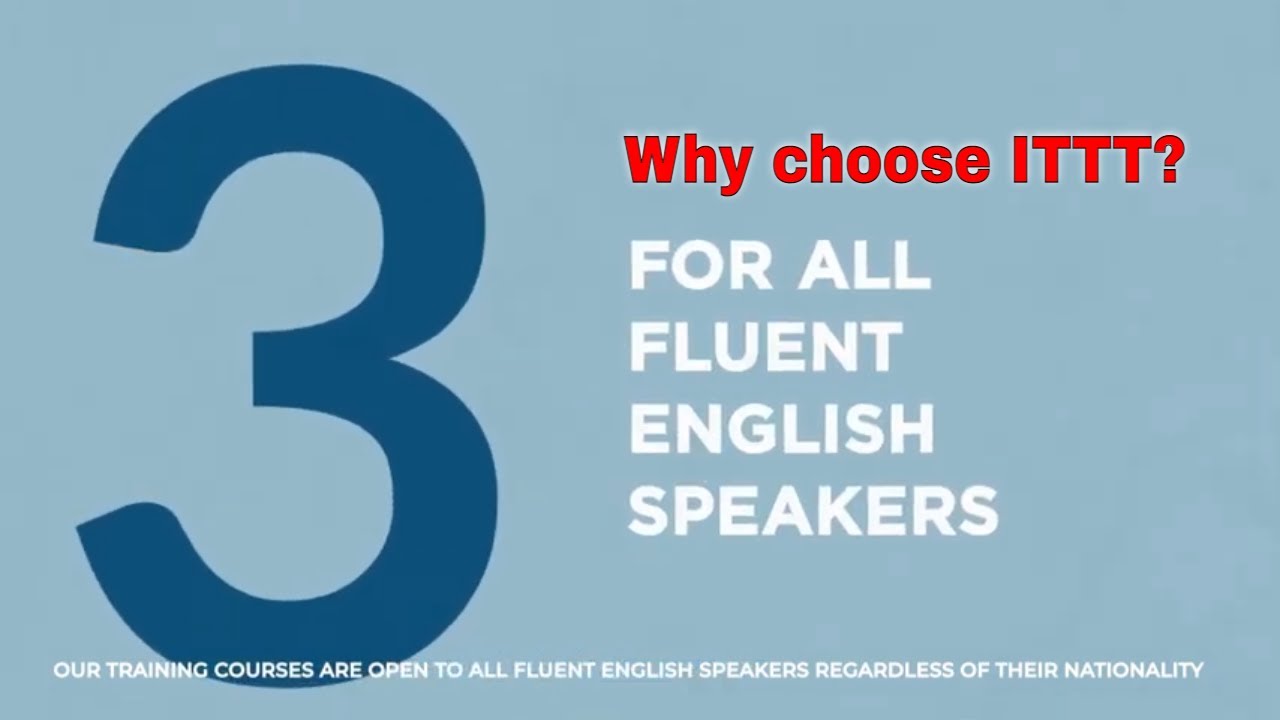 Do you want to teach English abroad or online but don't know how to start? Take a TEFL certification to learn modern teaching methodologies and enhance your resume. In this video, we explain why ITTT is the perfect TEFL provider.
As the market for teaching English abroad is so big, there are a huge range of opportunities out there for people of all different nationalities and backgrounds. In many countries, there are multiple job openings available for every TESOL qualified teacher, which is one reason why non-native English speakers generally have no problems in the international job market. In fact, of the many thousands of teachers who graduate from our courses every year, there are more non-native English speakers than there are native speakers. No matter where you were born or what your native language, as long as you are fluent in English there is no reason why you cannot go on to have a long and successful career teaching English.
Non-native English speakers will also find that they enjoy certain advantages over native speakers. In many cases, you will likely have a better understanding of the mechanics of English as you have had to learn it all from scratch. Many students of English also find it easier to learn from a non-native speaker as they can often have a greater empathy with the learners in their classroom due to their own previous experiences. The bottom line is, being born in a non-English speaking country should be no barrier to your dreams of teaching English abroad or in your home country.
#TESOL #BestTESOL #TEFL
Free Teaching Resources: https://bit.ly/39N36T9
Are you ready to live and teach abroad? Click here and get started today: https://bit.ly/3cOd4Eh
Check our wide range of online TEFL & TESOL courses: https://bit.ly/3vDXJi8
What is TEFL Certification? Where is it valid? https://bit.ly/3vzBFVH
Check out our wide range of TEFL Courses: https://bit.ly/3vxvRMF
Teach English online from anywhere you want! https://bit.ly/38SMZCK