Why Choose ITTT? | TESOL Certificate Notarization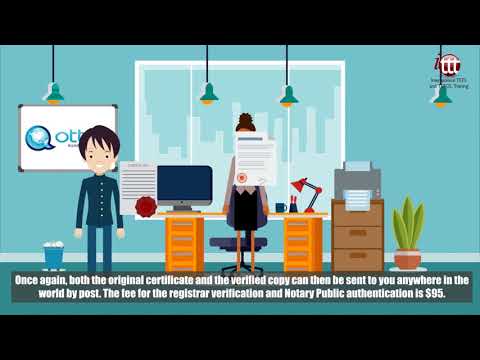 If for an employer, government office, or just for your own peace of mind, you require additional authentication with your TESOL certificate, we have several options to choose from. One option is via OTTSA, who moderate and validate our courses. For a small fee of $25 they will stamp your certificate with an additional seal of approval. Another popular option is to have a notarized copy of your certificate printed, stamped and signed by a Thai Notary Public, as Thailand is where all our certificates are printed and posted from. This official copy can then be sent to you along with your original TESOL certificate. The fee for the Notary Public service is $45.
A third option is to have a copy of your original TESOL certificate authenticated by the ITTT registrar and then have it countersigned by a Notary Public at the same time. Once again, both the original certificate and the verified copy can then be sent to you anywhere in the world by post. The fee for the registrar verification and Notary Public authentication is $95. Although most of our graduates do not require these services, we are on hand to get them sorted out if and when required.
Are you ready to live and teach abroad? Click here and get started today: https://www.teflcourse.net/?cu=YTDESCRIPTION
What is TEFL Certification? Where is it valid?
https://www.teflcourse.net/tefl-certification/?cu=YTDESCRIPTION
Check out our wide range of TEFL Courses:
https://www.teflcourse.net/online-tefl-courses/?cu=YTDESCRIPTION
Teach English online from anywhere you want!
https://www.teflcourse.net/online-tefl-courses/170-hr-tefl-certificate-with-tutor/?cu=YTDESCRIPTION