Why Choose ITTT? | TESOL Course Accreditation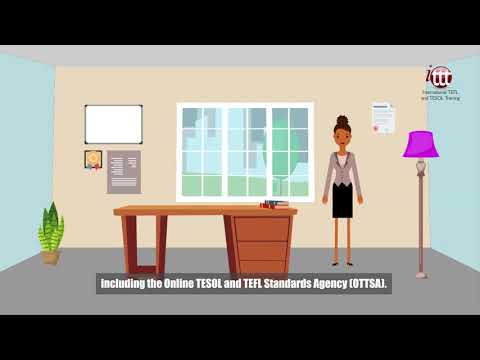 All ITTT online TESOL certification courses are accredited by leading institutions in the world of English language teaching, including the Online TESOL and TEFL Standards Agency (OTTSA). OTTSA is an educational organization whose main goal is to increase the overall standard of the international teacher training industry. Within this remit, it specifically concentrates on online-based TESOL certification courses. Through OTTSA our online TESOL courses have been evaluated and have successfully met all the criteria necessary to be accredited by this prominent and highly respected organization.
Accreditation from leading institutions such as OTTSA is just one of many reasons why ITTT online courses are among the most popular in the TESOL world. Knowing that your online certification meets all the professional standards set by an independent body means you can get on with your studies with confidence and look forward to a bright and exciting future as a TESOL qualified teacher.
Are you ready to live and teach abroad? Click here and get started today: https://www.teflcourse.net/?cu=YTDESCRIPTION
What is TEFL Certification? Where is it valid?
https://www.teflcourse.net/tefl-certification/?cu=YTDESCRIPTION
Check out our wide range of TEFL Courses:
https://www.teflcourse.net/online-tefl-courses/?cu=YTDESCRIPTION
Teach English online from anywhere you want!
https://www.teflcourse.net/online-tefl-courses/170-hr-tefl-certificate-with-tutor/?cu=YTDESCRIPTION