Why Choose ITTT? | We Have a Resourceful TESOL Blog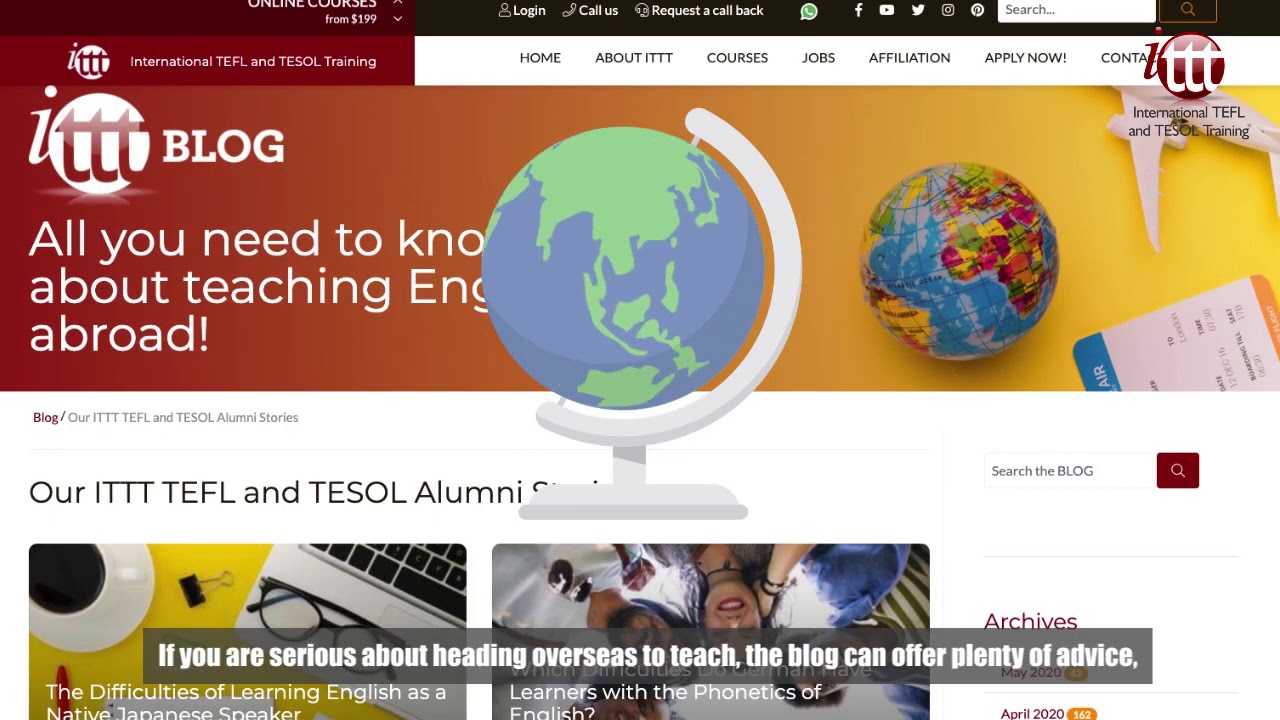 If you want a one-stop shop for all things TESOL related, you should head over to the ITTT Blog where you will find a vast amount of interesting information. The blog contains all manner of fascinating posts from professional TESOL experts and our very own course graduates. You will find helpful tips on visas and work permits, salaries and budgets, and general TESOL course information. There is also a section on teaching locations that looks at many of the most popular destinations from a wide variety of angles, as well as some great teaching ideas that you can use to transform your own classroom into a modern, fun and productive environment.
A large part of the blog is given over to our TESOL course graduates who take the time to write about their experiences of teaching English abroad, both in and out of the classroom. If you are serious about heading overseas to teach, the blog can offer plenty of advice, tips and inside information that could make your journey a much smoother process and point you towards information you didn't even know that you needed. As the blog is regularly updated with fresh and insightful content, make sure you head there often to keep abreast of the latest insights into the current state of English language teaching worldwide. You might even want to add your own story to help inspire other potential teachers to take the leap.
Are you ready to live and teach abroad? Click here and get started today: https://www.teflcourse.net/?cu=YTDESCRIPTION
What is TEFL Certification? Where is it valid?
https://www.teflcourse.net/tefl-certification/
Check out our wide range of TEFL Courses:
https://www.teflcourse.net/online-tefl-courses/
Teach English online from anywhere you want!
https://www.teflcourse.net/online-tefl-courses/170-hr-tefl-certificate-with-tutor/